Since the launch of our plantation shutters in 2021, we have been overwhelmed by their success, with both old and new customers. We have now installed shutters to several homes in and around Swindon and the results have been great each time, but a recent installation to a home in Stratton St Margaret, Swindon is a particular favourite so far.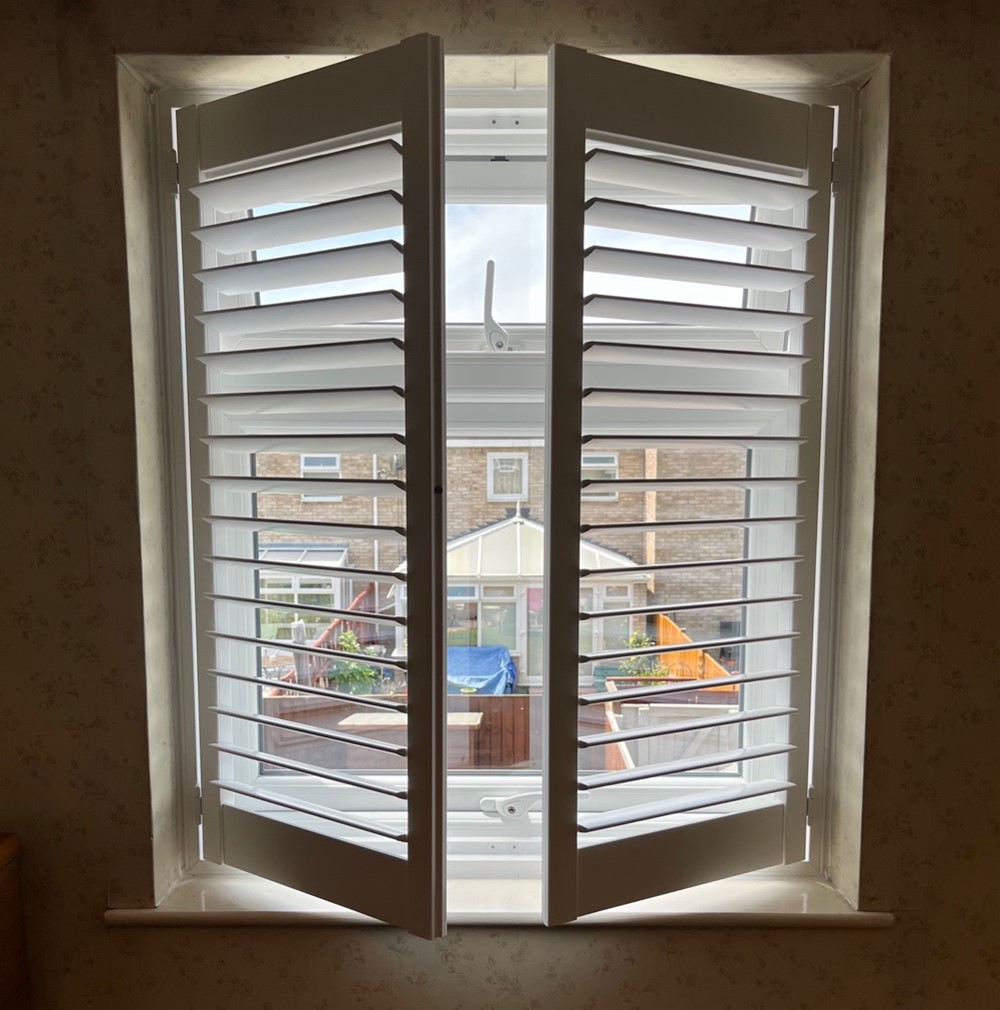 Plantation shutters on french doors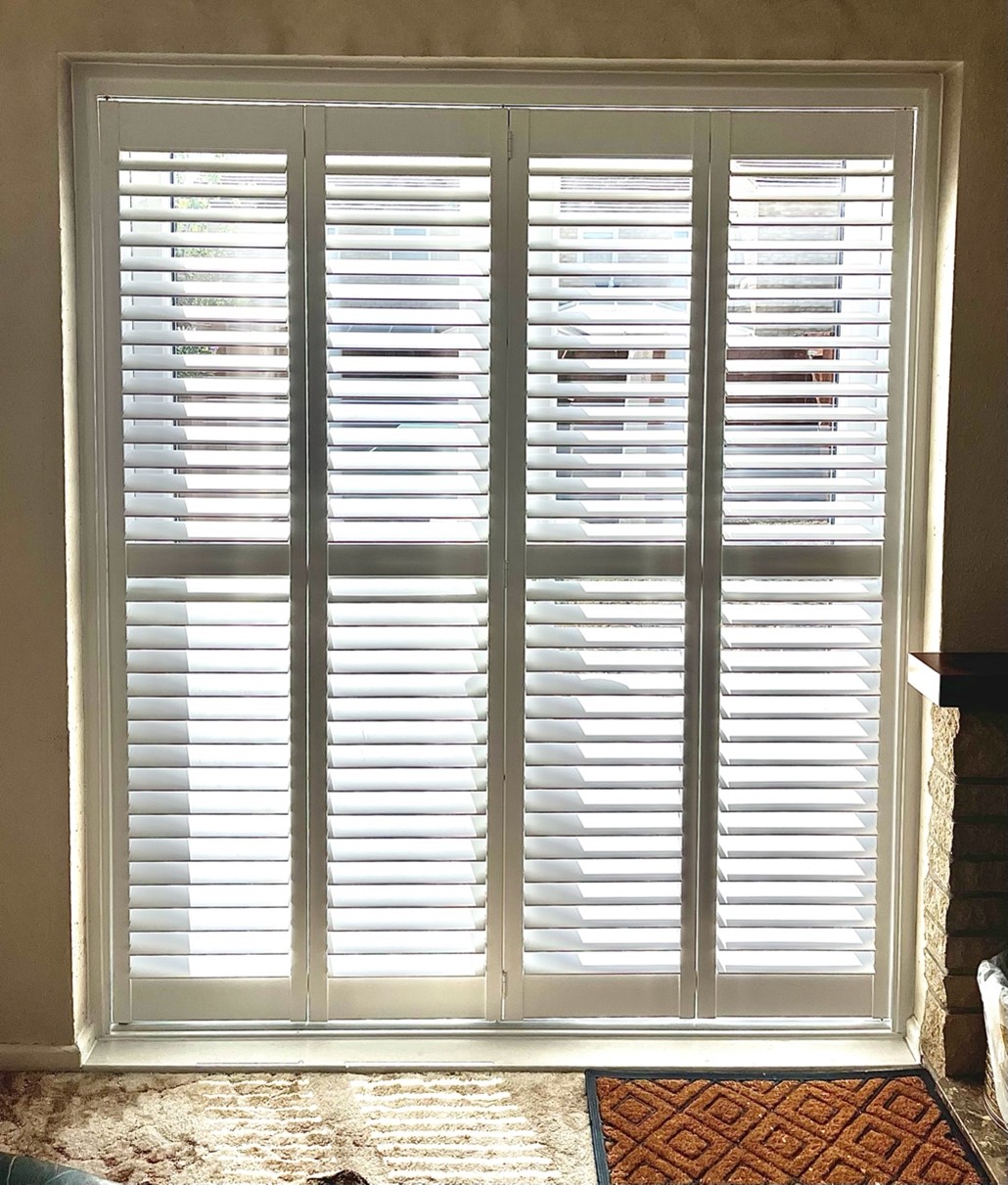 As well as installing 5 white uPVC casement windows for Mrs Smitten, the team also supplied and installed 7 shutters, including one for her lounge uPVC french door.
All the shutters were white L frame with white hinges and 63mm louvres. For the french door shutter, Mrs Smitten requested for all four panels to fold to the left as she had a mantel piece on the right. Luckily, our shutters are highly customisable, so this was not an issue. The shutter is on a track and easily slides to the left and folds compactly, and essentially is a bifold shutter.
Shutters to suit every room in the house
As well as the shutter on the lounge french door, Mrs Smitten also chose to have shutters installed to her bathroom, bedroom, kitchen and hall windows, meaning she will reap the benefits of shutters all throughout her home.
What are the benefits of plantation shutters?
As well as looking great, interior shutters come with many benefits, particularly when supplied and installed by the Emerald team.
Unlike many other large shutter installers that source their product from China, our shutters are manufactured here in the UK, Evesham to be specific. Local manufacturing means that we can offer a much shorter lead time of 4-6 weeks, which is at least a third of the time it will take from those companies shipping from China.
Not only are our lead times significantly shorter than other shutter suppliers in Wiltshire, but we also guarantee our shutters for 10 years, which is rare to come by.
Read more of the benefits of plantation shutters here.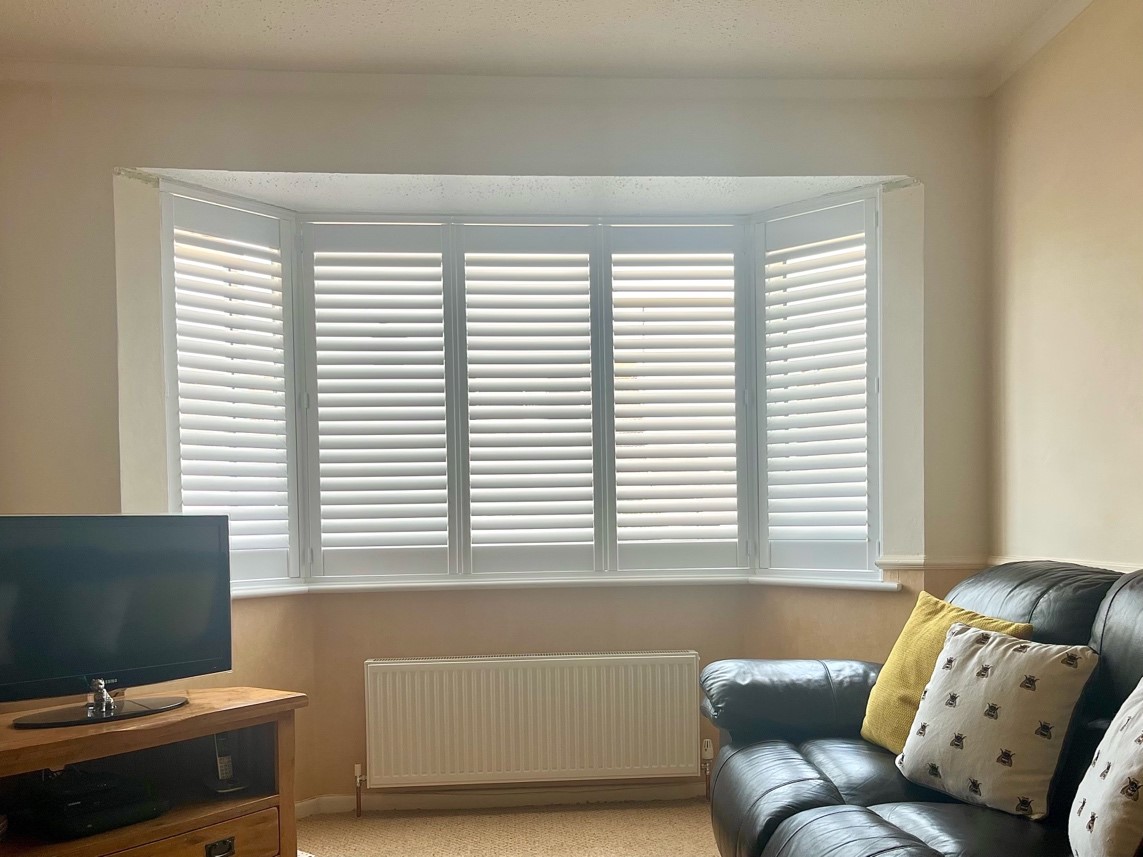 Interested in shutters for your home? Look no further than Emerald Interior Shutters, a family-run company who have already been trusted for 20 years by homeowners across the South-West of England for their quality window and door installations.
Contact our friendly team today on our online contact form, or by calling 0800 612 4154.
Related blogs:
Infinity flush casement windows and doors installed to Gloucestershire home.
Emerald Windows crowned Top Window Fitters in Swindon for 2022.