After 15+ years of supplying and installing quality windows and doors to homeowners in and around Swindon, here at Emerald we have introduced interior window shutters as we truly believe they offer endless benefits to the modern-day homeowner, whether they are dressing old windows or new. We have put together this blog to present these benefits, to help you make an informed decision on whether interior shutters are right for your windows.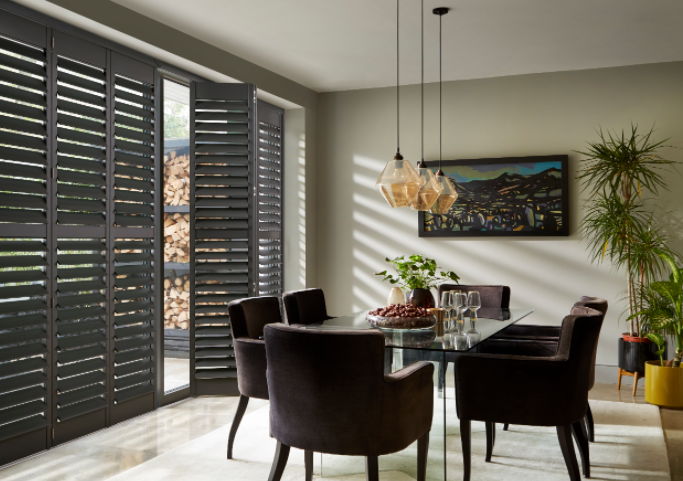 Window shutters help to control light
Compared to other window dressings found in homes across the UK, like blinds or curtains, interior window shutters allow for total control over the influx of natural light. We offer a range of shutter styles, including tier-on-tier and café style, meaning you can customise your shutters to fit the requirements of the room exactly. As well as this, there are several louvre sizes available, which also determines the amount of light that can enter your room. The control over sunlight entering your room also keeps the UV rays from fading your room.
Window shutters give you privacy and security
Window shutters allow generous amounts of light into your room, whilst simultaneously keeping any prying eyes out, making them particularly appealing to homeowners of which have rooms that are overlooked by the outside world. Again, when compared to other window dressings, window shutters are the worthy winner, as for curtains, for example, they are either open or closed, meaning you have to compromise on either light or privacy.
As UK homeowners grow more and more concerned with how best to protect their home Emerald is pleased to not only be able to offer extremely secure windows and doors but also go one step further with additional security from window shutters. As outsiders' views are restricted it means they are unable to determine whether anyone is home, as well as adding an extra obstacle to face in order to enter, making them a great deterrent.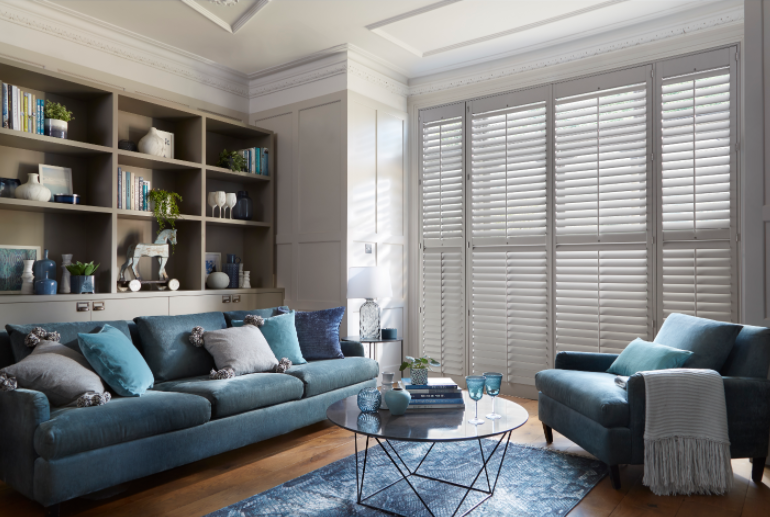 Window shutters offer sound and thermal insulation
Another attractive factor for those living in a busy area is that window shutters can help reduce noise pollution as they act as an added barrier from the hustle and bustle of outside. Interior window shutters also can aid in regulating the temperature of your home by trapping the heat inside, which is ideal for colder homes that suffer through the winter months. With this, the need for heating is reduced, meaning you are saving money and helping the environment effortlessly.
Window shutters are versatile
Similar to our windows and doors, there is a wide range of interior window shutters to choose from, which are made to measure and tailored to fit your windows. Depending on your preference, our shutters can be made to cover all or part of the windows and can open in a variety of ways, including full height, tracked, shaped, or café style. Once you have decided on your desired style, there are several different collections to choose from, ranging from premium hardwood to affordable MDF, so there is sure to be a type to perfectly suit your needs.
Window shutters are low maintenance and durable
Emerald interior window shutters are incredibly durable, and you can rely on them to last for years to come. As well as being hard-wearing, interior shutters are easy to clean and are very low maintenance, only requiring an occasional wipe-over with a damp cloth, which is a walk in the park compared to the hassle of dusting blinds or washing curtains.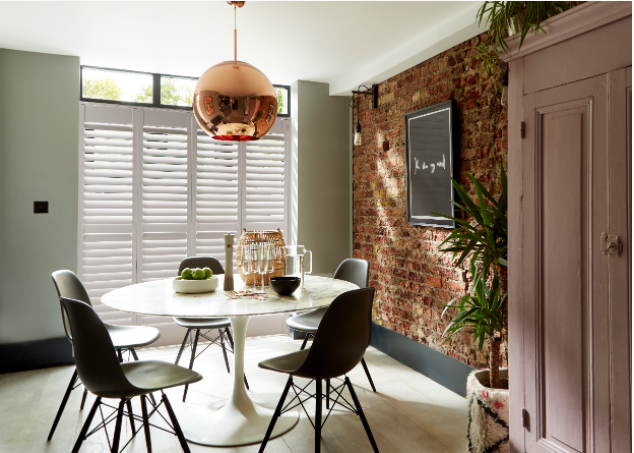 Window shutters add value
As window shutters are made to fit your windows, they will stay put and be sold along with the rest of your home, meaning they will add value to your home and make it more appealing for potential buyers. If you do not plan to move to a new house, then the shutters will be there to be enjoyed by your family for many years and will add style and a contemporary feel to your home.
Invest in interior window shutters from Emerald
With all the benefits that interior window shutters offer, they are a worthwhile investment and beautiful addition to your home. If you are in search of a window dressing that will be long-lasting, offer privacy and energy efficiency, Emerald suggests you look no further than our interior window shutters.
If you would like to find out more about our shutter range, get in contact with the team on 0800 612 4154, or info@emeraldupvcwindows.com, and we will be happy to help.
View our window shutters brochure here 
Read next: Do new windows help sell a house?