Choosing the best style windows for your period home is integral for maintaining the character of your property. This will benefit you when it comes to selling as buyers looking for a period home love to see charming features that echo the original style and design of the building, reflective of the era it is from. In previous years it was often difficult for owners of period properties to replace their windows with secure, long-lasting, and energy efficient options without spoiling the appearance of their home. Fortunately, those days are long behind us and we can now offer a wide range of beautiful window styles to suit properties of every age, design, and character.
Thankfully, for homeowners living in period properties throughout Southwest England, there are now a variety of suiting window replacements available thanks to advancements in window technology. Installing windows that match your home's architectural design can be difficult, so we have put together this guide to help you choose the best windows for your period home.
Heritage windows from Emerald
Here at Emerald, we offer an entire heritage window range, so no matter whether you own a Georgian home in Gloucester, a Victorian property in a village, or an Edwardian home in Earthcott Green; we have the windows to suit your period home.
There are an array of customisation options for these windows. From Georgian and leaded bars to patterned glass, the options are almost endless. A beautiful range of traditional colours are available including Chartwell Green, Rosewood and Cream. You can also choose from a wide assortment of hardware including authentic monkey tail handles or accessories from the modern connoisseur range.
Enjoy period aesthetic with modern benefits
Just because you're looking at having new windows installed in your period property, doesn't mean that performance needs to be compromised. Manufacturing processes, materials, and designs allow our team to create beautiful windows made to replicate your property's existing style but without compromise on performance. So, you can enjoy windows that fit seamlessly with the heritage of your home whilst also taking advantage of the energy-efficiency, security, noise reduction, and durability offered by double and triple glazing.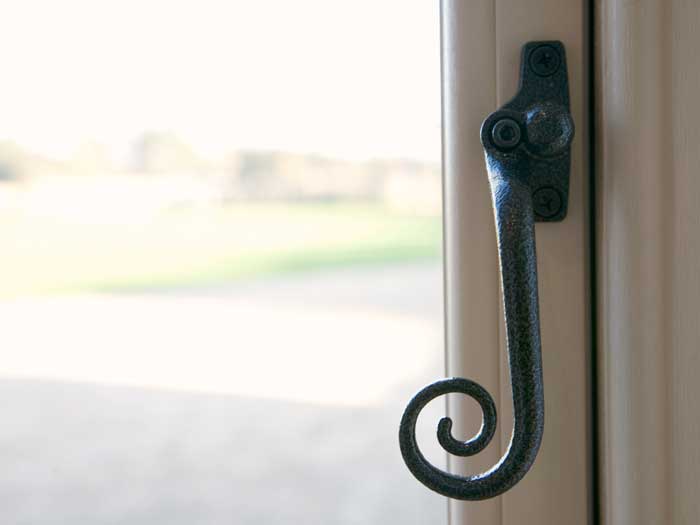 Choose the right style of windows for your period home
When it comes to picking a window style for your period property, there are a few options that will really help to reflect the era of you home. Sliding sash windows are often a popular choice with homeowners looking to enhance their period home. The vertical sliding design rose to popularity from the 17th– 19th century and so the sliding sash windows of today are a definite nod to our Georgian and Victorian heritage.
Features of sliding sash windows:
Sliding sash windows, also known as vertical sliding or box sash windows, are designed to replicate traditional Georgian or Victorian timber windows that slide open vertically as opposed to casement-style windows that open outwards. Balancers counter the weight of the sashes to provide easy operation and to allow the sashes to remain open in any position. On a single hung window the top sash is fixed and the bottom sash operates vertically.
Range of decorative features, including sash horns, deep bottom rails and glazing bars
Slim sightlines – no bulky features
Highly secure
Energy efficient – low U-values, which means greater insulation
Choice of handles to complement the window and your home
Easy-clean tilt facility for all windows (except external wood grain and white internal) – meaning they can be cleaned from the inside
Choose from uPVC or timber
Fitted by a team of experts, with years of experience
The Residence Collection
Some homeowners want to achieve a heritage look, but without the regular maintenance and upkeep that is required with timber. Here at Emerald, we are proud to offer a premium range of timber effect windows; the Residence Collection. These windows offer you the beauty of timber with the easy maintenance qualities of modern materials. Made to replicate authentic 19th-century windows, these will give you a stunning aesthetic, that is suitable for traditional and modern homes alike.
We offer the very popular Residence 9 alongside the newer additions Residence 7 and Residence2. These timber effect uPVC windows are very popular with older properties that want to retain their heritage charm. Discover and compare the options in the Residence Collection here.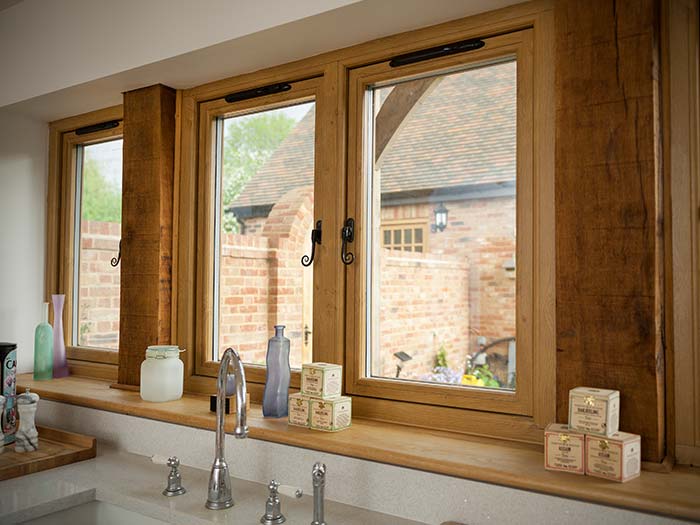 Choose windows for your period home with Emerald
Whatever style of window you are after, Emerald Windows and Doors have a huge range available to accommodate your needs. Get in touch with our team on 0800 612 4154 or info@emeraldupvcwindows.com to arrange your free, no-obligation quote, or to simply find out more information.
Related posts:
What are the benefits of interior window shutters?
What's the difference between double glazing and triple glazing.