The purpose of using bars in double glazing has evolved significantly since the 18th century, where they served as a support for multiple small panes of glass to be held together as what was a hassle-free alternative to large panes of glass. Due to modern manufacturing, the Astragal and Georgian bars we know today provide entirely different benefits, which you should consider when upgrading your windows and doors.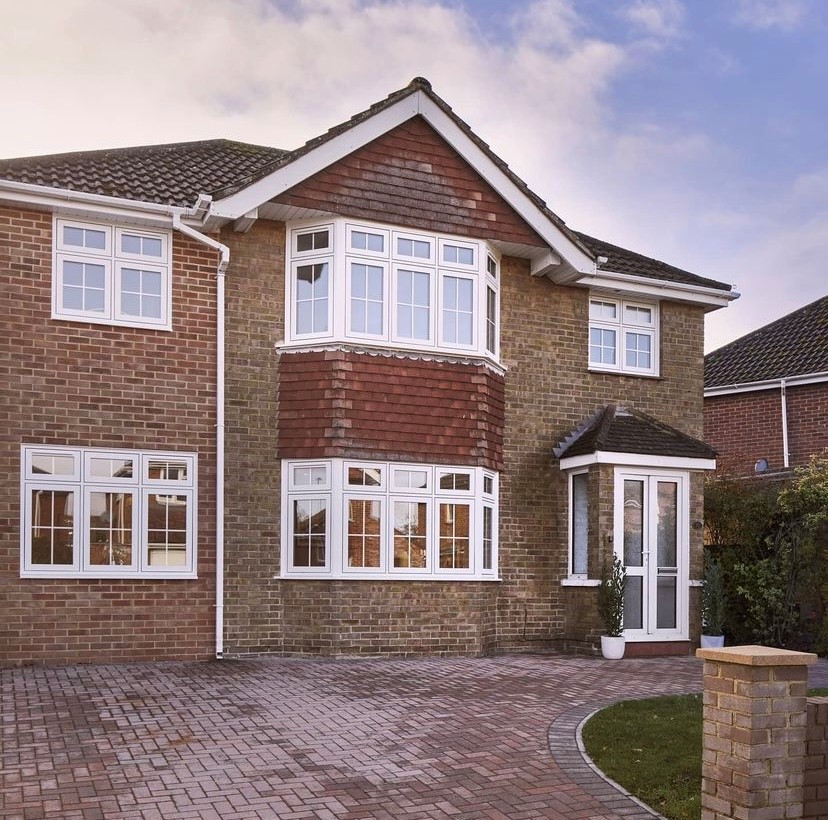 What is the difference between Astragal and Georgian Bars?
The main difference between Astragal bars and Georgian bars is that Astragal bars are fitted inside the double-glazed unit as well on the outside, whereas Georgian bars are only fitted on the inside. Both Astragal and Georgian bars give the illusion that a window is divided into smaller panes of glass, therefore replicating the appearance of a traditional period window. As Georgian bars are sandwiched between the double glazing, the glass remains smooth, making it easier to clean. As extra materials are required with Astragal bars, there is a higher cost involved compared to Georgian bars.
What do Astragal and Georgian Bars add to my windows?
Not only do Astragal and Georgian bars create the look of stylish period-era windows, but they also offer your windows a higher level of security as the bars make it much more difficult to force entry. Astragal bars in particular provide a greater sense of privacy, as the bars make it harder for unwanted eyes to see into your home.
Should I add Astragal or Georgian bars to my windows?
If you wish to maintain the original appearance of your Georgian/Victorian home, it is important to add glazing bars as this window design is closely related to architectural styles. Astragal bars may be the best choice if you are living in a period property or a conservation area, as they have a more traditional appearance than Georgian bars and look more like the classic individual panes found on authentic wooden windows. Astragal and Georgian bars are also worth considering if you live in a busy area and are wanting an extra sense of privacy and security.
For anyone who lives in a modern property, either type of glazing bar can be used to significantly enhance the look of your windows and doors and add character to your home, deciding the kind of bar to use is down to your own personal opinion and preferences.
Replacement windows and doors from Emerald
Whatever style you are after, Emerald Windows and Doors have a huge range available to accommodate your needs. Get in touch with our team on 0800 612 4154 or info@emeraldupvcwindows.com to arrange your free, no-obligation quote, or to simply find out more information.