A new front door is an excellent way to freshen up the look of your property and enhance its performance. As one of the leading entrance door installation companies in Swindon, we at Emerald Windows know this only too well. If you're on the market for a new front door, however, there are a few things you MUST ask before doing buying one. We've compiled the top questions into this handy list to help you find the perfect front door.
1. Is the door secure?
Amazingly, 34% of burglars enter the home through the front door, meaning you should never skimp on security. Secured by Design, which is an accreditation scheme run by the UK Police, is an indicator of excellent security levels so look out for this.
You should also look out for multi-point locks and anti-snap locking cylinders because they will secure your door around various points in the frame and negate the effects of lock snapping, a method of forced entry that burglars employ to enter the home.
Our Solidor composite doors are one front door option with all the aforementioned security features.
2. Are front doors thermally efficient?
This is an important question because a thermally efficient door will keep more heat in your home than an inefficient door. And the more heat your home retains, the more comfortable your home will be and you won't need to spend as much to heat it up.
You can determine the thermal performance of a front door by checking for its energy rating. Energy ratings go from A-G with A being the most efficient and G being the least. Our Distinction composite doors have an 'A' energy rating, so they're as good as anything you can find on the market in terms of energy efficiency.
3. Is a composite front door or a uPVC door better?
This will depend on individual circumstances. However, we've created a comparison guide between uPVC doors and composite doors to make it easier to find which type is better equipped to meet your needs.
4. Do composite doors fade?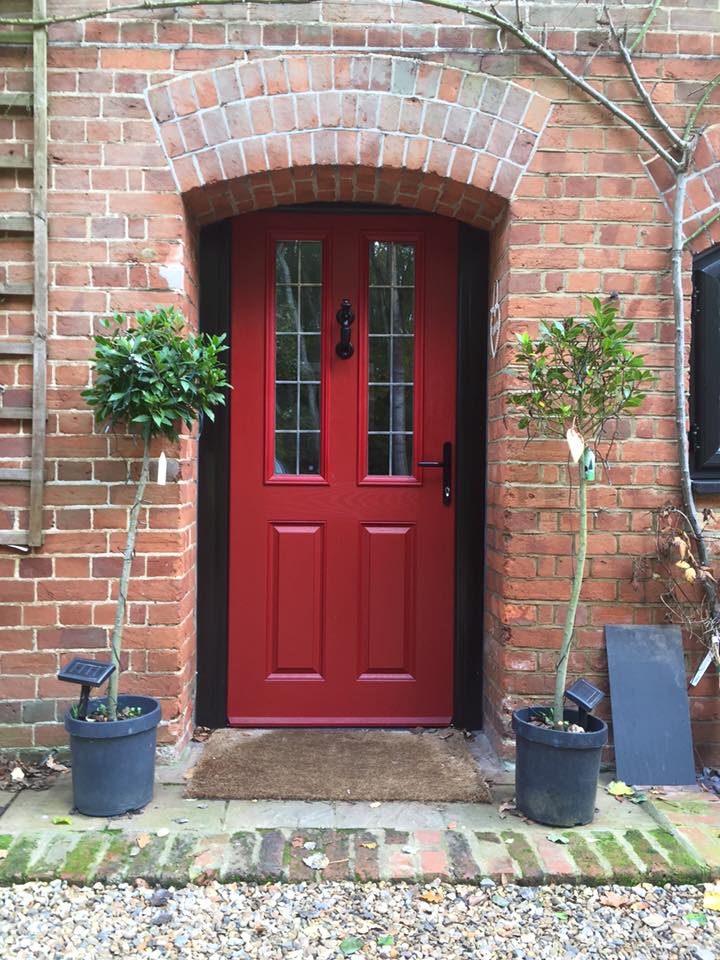 This is a question we're often asked here at Emerald Windows. We're happy to announce that no, they shouldn't fade so you can expect long-lasting good looks for the front of your home. For a closer look at why check out this blog that we created on the issue.
5. Do I need a fire door?
Most of the time it is not necessary to fit a fire door to the front of the home. However, they are sometimes required in houses, and if you live in a block of flats, your front door should be an FD30 certified fire door at the least.
6. What colour front door goes with brown windows?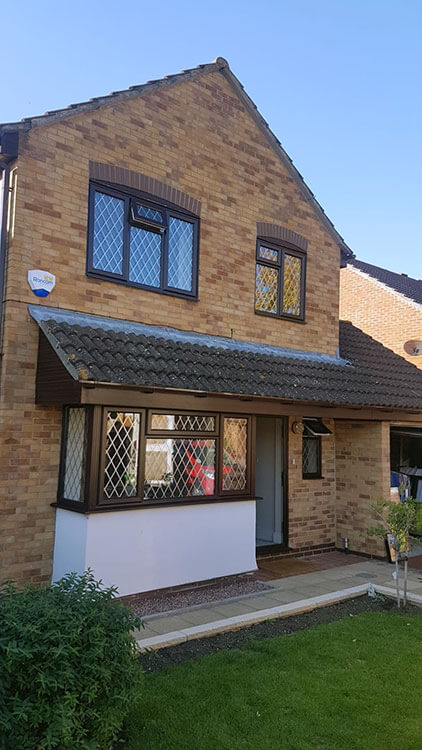 Brown windows are a common feature of UK homes and because of this, it's good to know what colour front door goes with them. We answer this question directly in a blog so for a variety of colour combination ideas, follow the link here.
7. Does the door come with a guarantee?
If the answer to this question is no, we advise you do not proceed with buying it. When buying a new front door from us, however, it will be guaranteed for 10 years, although you can expect it to last for much longer.
Looking for a new front door for your home? Give Emerald Windows a call on 0800 612 4154 or contact us online. We install an excellent selection of uPVC, composite and timber front doors in a huge range of designs to suit both modern and traditional properties.