A well-thought-out combination of windows and front door can have an overwhelmingly positive impact on your home's appearance, whilst a poor one can have the total opposite effect. If you happen to have or want brown windows, you might have wondered which colour the front door should be to match them. So, we've listed a few excellent colour combinations for you to consider.
White front door and brown windows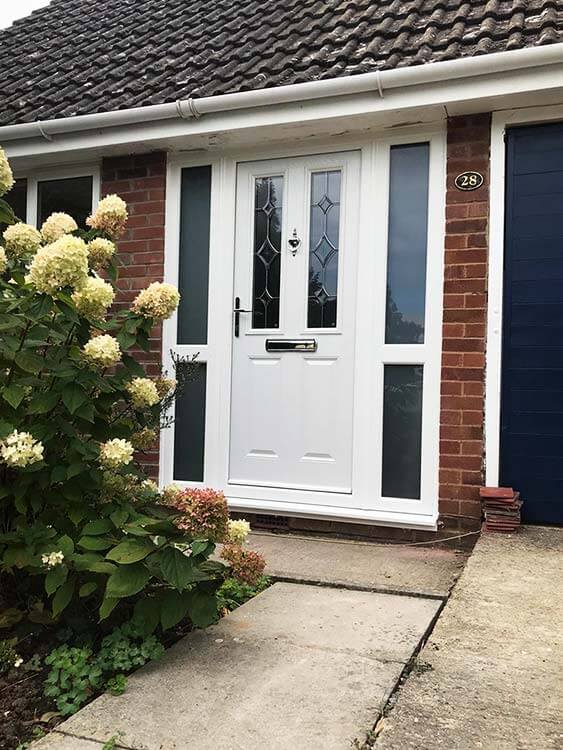 The combination of a crisp, bright white with a rich, warm brown is the perfect way to create contrast between your front door and windows.
Orange front door
Although the boldness of orange might not be subtle enough for everyone, it's actually another colour which compliments brown superbly. This particular combination will give your home a hipster-inspired look – ideal for anyone looking to stay on-trend.
Turquoise front door and brown windows
A sharp turquoise and a warm brown is another incredibly trendy combination. This particular combo also works very well for both traditional and contemporary surroundings. This means it can work on almost any home.
Mint front door
To give your property a fresh, organic vibe, combine your brown windows with a serene minty green front door. It will give your property a soft but masculine feel and a look that is incredibly sophisticated.
Yellow front door and brown windows
The neutrality of brown and the liveliness of the yellow ensure that a yellow front door will really pop when paired with brown windows, instantly making your home appear more vibrant.
Rose front door
The contrast between a stunning shade of rose and the warmth of brown creates a more feminine but energetic touch for your home. This particular combination also ensures your home will look inviting, luxurious and equally cosy.
Fuchsia front door
For a brighter alternative but one that is equally complimentary to brown, you might consider a Fuchsia front door instead. The brightness of the pink will instantly give the brown more character, so your home will exude a sophisticated, more energetic vibe whilst retaining a sense of femininity.
Blue front door and brown windows
The rich warmth of brown and the cooler tones of blue achieve beautiful harmony between the two colours. The result is a modern, relaxing finish for your home.
Alternative colour options
In terms of their colour makeup, rich browns consist of more red, less green and even less blue. Therefore, colours which have lots of blue, less green and very little red compliment brown very well. With that in mind, it's difficult to go wrong with any desaturated blue/green colours for your front door.
If you like the sound of one of the aforementioned colour combinations or have something else in mind for your home, give Emerald Windows a call on 0800 612 4154 today. We provide front doors built from uPVC, timber and composite materials. We also offer a huge range of colour finishes, so you can easily find a front door shade to match brown windows. Alternatively, you can contact us online.