For years, experts in home design trends have predicted that grey is on the way out, but it's pretty much confirmed that the colour is here to stay. Grey is a contemporary, neutral colour that can add a charm to homes from any era. To get the creative juices flowing, we've put together some of our favourite grey doors from our extensive collection.
Grey composite front door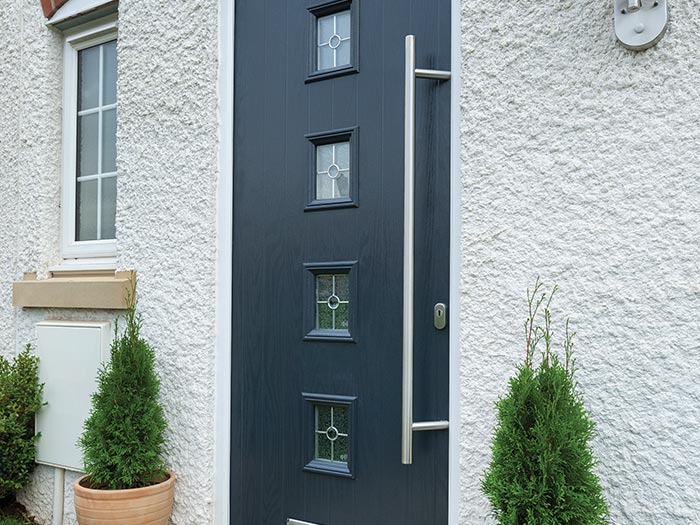 Style: Entrance doors
Material: Composite
Colour: Anthracite
There are several reasons why homeowners are choosing composite doors as their entrance doors. This composite door complements the rest of the home and offers a modern appeal that jumps out immediately at first glance.
At Emerald, we know the importance of a good first impression. With our varied range of high-quality composite doors, you don't need to sacrifice performance for style. Every door is designed to be secure, energy-efficient, and thanks to a wide variety of customisable options, crafted to your exact taste and requirements.
Grey aluminium bifold doors
Style: Bi-fold doors
Material: Aluminium
Colour: Grey
Many homeowners have had to make a tricky choice between French and bifold doors to be the link between their homes and gardens. This stunning grey aluminium bi-fold door pulls together the look of the home while allowing natural light to flood inside.
Our aluminium bi-fold doors feature high-specification rollers for unbelievable use. They're fitted with advanced security measures, allowing you to sleep peacefully knowing your home is secure. We can tailor their size to your home, plus you can choose from a variety of colours and configurations so they're the ideal fit.
Grey garage door
Style: Garage door
Colour: Anthracite Grey
Garages aren't exclusively for storing vehicles anymore. Only 24% of UK households use their garage to park a car. This modern-looking door allows the space to be used for a workshop, storage space or anything else your heart desires.
The garage doors from Emerald are made to your exact specifications with vertical opening for increased space. The expert design includes emergency sensors, to stop the door closing if an obstruction is detected, durable double skin and frost-proof seals to withstand the elements.
Bonus: match your grey uPVC French patio doors and windows!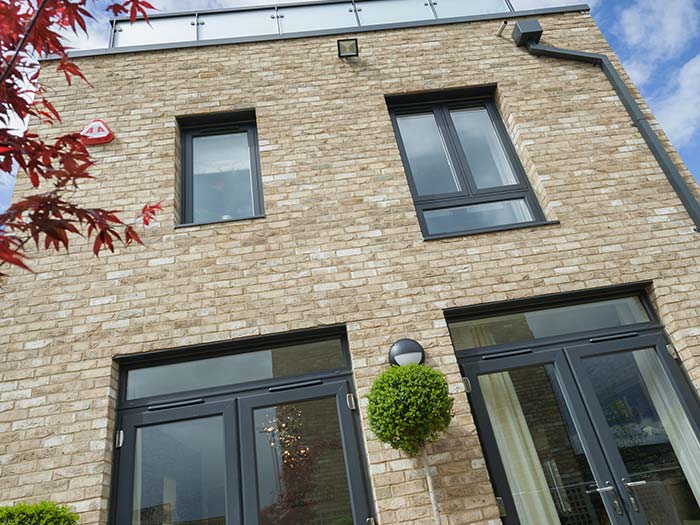 Door
Style: French doors
Material: uPVC
Colour: Anthracite
Window
Style: Flush sash windows
Material: uPVC
Colour: Anthracite
The contemporary look of the home is completed by matching the colour and style of the home's windows and doors. This creates a truly eye-catching effect and welcomes guests inside, while dramatically boosting its kerb appeal.
Windows and doors in Swindon and across Wiltshire
Emerald is a family-run and owned company that has many years of experience improving homes throughout Wiltshire and beyond. We don't just offer beautiful new or replacement doors. We also offer a plethora of high-quality home improvement products, such as windows and conservatories. Get in touch with us to see what we can do for you.