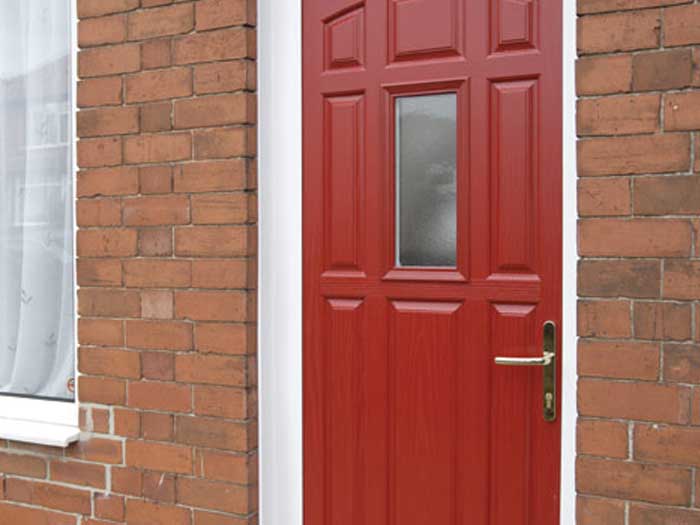 If you're thinking of replacing your entrance door, you need to consider a composite front door. Here are 17 reasons why they should be top of your list.
1. They are extremely attractive
With the outward appearance of timber, a composite front door will enhance your home's exterior.
2. You can colour anyway you like
From Salsa Red to Chartwell Green, you can pick any shade to match your home. You can also choose from any RAL colour so your door can be unique to you.
3. Draughts are a problem of the past
With their insulating core, composite front doors will keep your home warm.
4. A rated as standard
Offering the highest energy efficiency rating, your new front door will keep your home comfortable all year round.
5. Save money as well as heat
With its superb insulation, a composite door will help reduce your energy bills as you won't need your heating on so much.
6. Unrivalled strength
Due to their unique multi-layered composition and an insulating core, they are stronger than other doors.
7. Secured for your peace of mind
Composites are the best choice for a front door as they have passed many high-security standards. You can rest assured that your home is protected.
8. Can fit in anywhere
With their attractive exterior and host of benefits, composite doors are the perfect choice for both traditional and contemporary homes. With a range of colours and style options, you can create whichever look you want.
9. A door that requires no work
Composite doors are very low maintenance, giving you more time to do the things you love. The colour will stay looking good for years to come with no need to repaint.
10. Perfect for busy roads
Their high insulation also applies to sound. They are the best choice for city centres or homes near busy roads.
11. Double the benefits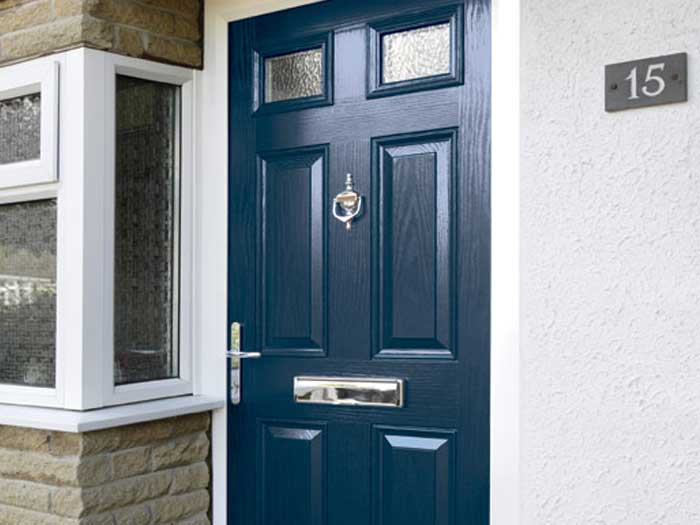 With a dual rebate, water penetration is reduced and you have an extra layer of protection.
12. Protected against the elements
With a weather resistant GRP skin, your home can stand against whatever the weather throws at you.
13. Deter intruders
A composite front door, as well as being inherently strong, is high impact resistant so provides more than enough security.
14. Personalise your door your way
With high quality locking mechanisms and a choice of contemporary or traditional hardware, you can create the perfect door for your home.
15. Crystal clear choice
Whether you want decorative, privacy or clear glass, the choice is yours.
16. Made to last
With a 10 year guarantee on our doors, you can relax knowing that your door will be performing at its best for years to come.
17. High quality service provides an even better door
Here at Emerald Windows and Doors, our efficient service and dedication to quality customer service will provide you with a new front door that will enhance your home.