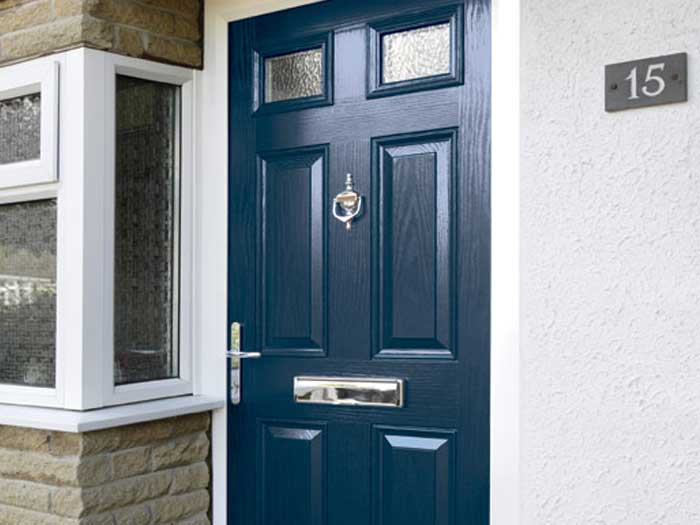 Due to their position on the entranceway of your property, it's inevitable that an entrance door will undergo extensive exposure to a range of mild and severe weather conditions. The exposure to which can cause fading over time, but not always. Composite doors are the testament to this.
Do composite doors fade?
Glass Reinforced Plastic (GRP), also called fibreglass, is used for the exterior of a composite door. This material is incredibly resistant to corrosion, even in the most severe of weather conditions. The GRP skin has been specially designed to maintain a vibrant finish with virtually no maintenance and it will not fade during the door's lifespan. Conversely, timber doors require repainting every few years to restore a bit of life to their finish.
An appealing finish on your entrance door is important because they play a key role in maximising your home's kerbside appeal. A shoddy looking door gives off the impression of a poorly maintained home. On the other hand, a visually attractive door has the opposite effect.
Do composite doors warp?
A common issue with timber entrance doors is that they suffer from warping. Warping in wood occurs when the moisture content of different parts of a piece of wood is altered unevenly. The ingress of water and subsequent warping can be prevented by treating or repainting. However, the combination of the thermoset GRP skin and plastic edge banding prevents the ingress of moisture in composites, even those which feature a solid timber core. This means that they won't warp.
Looking for composite doors Swindon?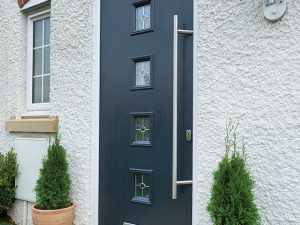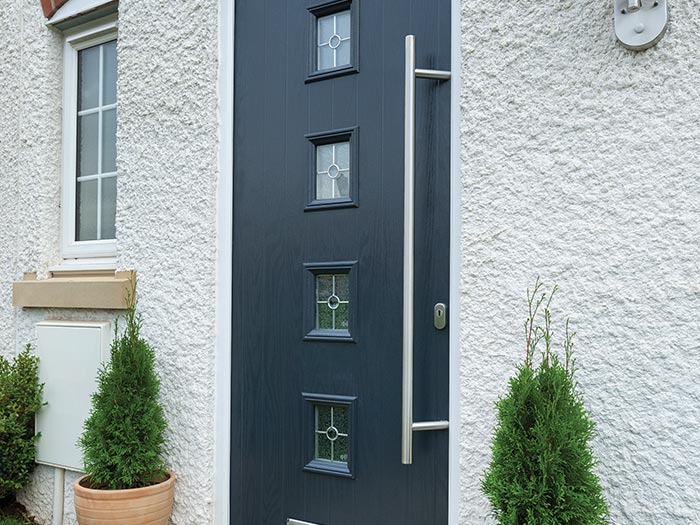 If you're a Swindon homeowner looking for a composite door, we offer three fantastic types for you to consider:
Whilst the style and colour options vary amongst them, each has been fitted with high-security multi-point locks and perform incredibly well in terms of energy efficiency. Their Glass Reinforced Plastic skins are impact resistant, ensuring damage from scratches and knocks are minimised. If you're looking for a high-performance, long-lasting door for your home, you can't go wrong with either option.
In order to celebrate our 20th anniversary of trading, we're currently offering 20% off every quote too! Interested in taking advantage of this fantastic offer? Get in touch with Emerald today, or for a full view of our product range, take a look at our website.