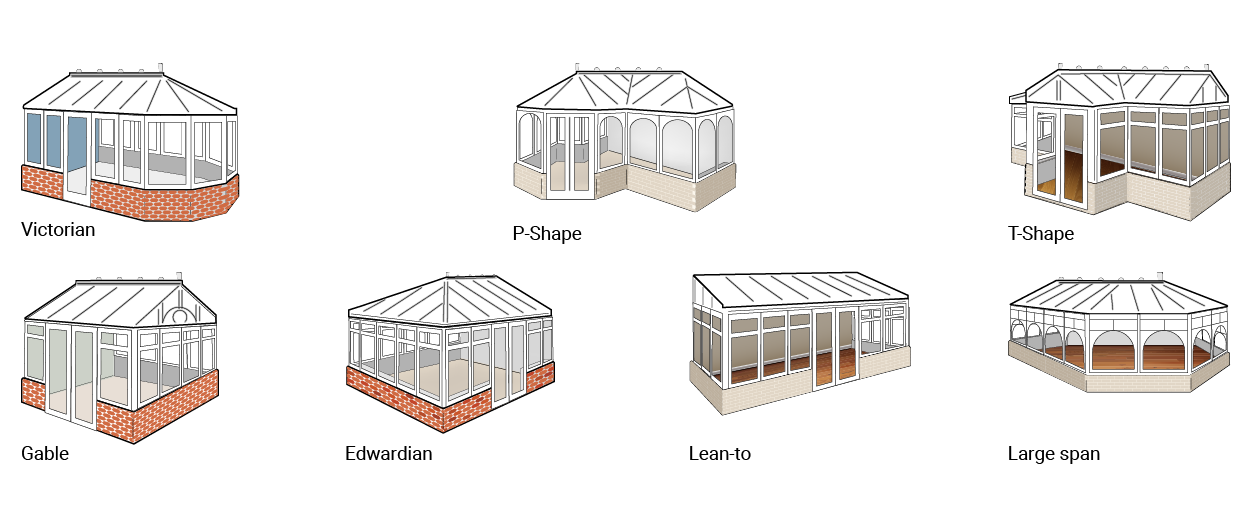 If you've decided to extend your home with a stylish conservatory, good for you! However, if you're not sure which conservatory style is right for your home, check out the 7 popular conservatory styles we've got below. We're sure you'll be able to find the one you're looking for.
Victorian conservatories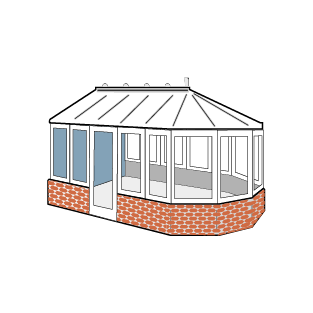 When you think of a conservatory, the first image in your head is most likely that of a Victorian conservatory. They are the most popular style of conservatory, easily recognised by their pitched roofs that have either three or five facets to them. This gives them a curved bay front, which allows huge amounts of light inside.
Considered a timeless design, their classic charm never looks out of place on period properties, new builds and anything in between.
Edwardian conservatories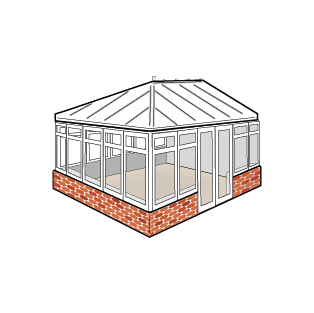 Featuring a flat front and a roof where all sides slope towards its glass walls, Edwardian conservatories let in plenty of light, leaving you with a welcoming environment for you to use how you please. A rectangle shape means you can enjoy every last bit of floor space they provide too.
Despite having traditional origins, the flat front gives Edwardian conservatories a more modern twist, meaning they look right at home when fitted to old and new properties alike.
Lean to conservatories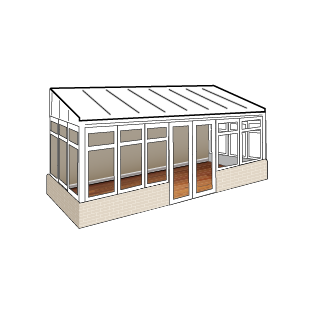 Lean to conservatories are known for having a straightforward design. They feature a single pitched roof which can be pitched at various heights, allowing them to be fitted to properties where space under the eaves is at a premium, such as bungalows. They can also be squeezed into smaller gardens and their rectangular shape grants maximum access to the available floor space.
Due to their minimalist design, they suit contemporary design elements very well. However, they can be configured to suit more traditional homes too.
Gable conservatories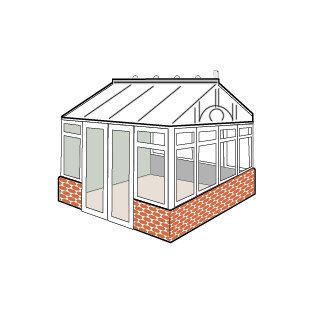 Their flat, gabled fronts not only allow huge quantities of light inside, but it also gives these conservatories an aura of magnificence to them. Combining this light-enhancing gabled roof with a rectangular shape, they're often used in gardens that have limited space available.
Considered a more classic conservatory design, they make a wonderful addition to older styles of home.
P shaped conservatories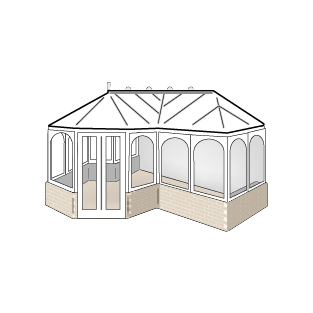 A great option if you've got a lot of garden space available, P shaped conservatories combine the understated style and space-maximising design of a lean to conservatory with the grand, curved fronts that you find on a Victorian conservatory. The lean to section is commonly used by our customers as a dining area and the Victorian part as a lounge.
T shaped conservatories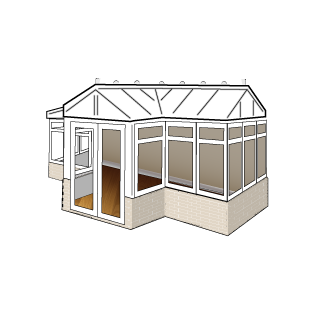 Another great option if you've got lots of garden space available, T-shaped conservatories feature a central projection that extends outwards to create a large, open-plan conservatory space. The central projections are either Victorian or Gable in style, meaning they look effortlessly stylish whatever you choose.
Large span conservatories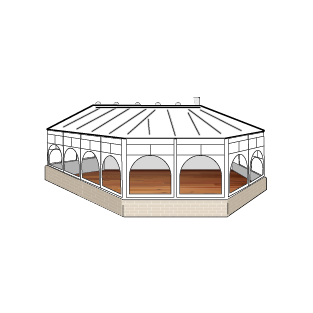 Suitable for those who really have a lot of space to play around with, large span conservatories utilise sub-structure support, which allows them to be built to extremely large proportions. However, because of their size, there's a chance they might require planning permission.
They're often used to house a pool or jacuzzi, although they're used as fitness rooms or spas too.
What about a bespoke conservatory instead?
Don't fancy any of these conservatory styles for your home? We can create a conservatory that is built bespoke to your home instead. You can either combine or design a structure that is wholly unique. It really is up to you.
Simply get in touch with us on 0800 612 4154 or contact us online and get the design process underway for your dream conservatory underway today!
Blogs related to this post:
Can I change my conservatory roof to tiles?
How long do uPVC conservatories last?