Yes, you can. If the roof of your conservatory is built from polycarbonate or glass, it is possible to change it to a tiled conservatory roof. This is true in most cases, regardless of the conservatory's shape and size. This is because they are built with lightweight tiling, so in most cases, existing conservatory frames should provide them with enough support.
As one of Swindon's leading conservatory installation companies, we at Emerald Windows are asked the question above on an almost weekly basis. So, to ensure that you know exactly what to expect when it comes to tiled/solid conservatory roofs, we've created this informative blog. This should answer all the frequently asked questions (FAQs) on the subject.
Will changing my conservatory roof to tiles require planning permission?
It's unlikely that planning permission will be required for you to change your conservatory's roof. However, your conservatory will still have to comply with building regulations. Fortunately, our tiled roofs are JHAI Approved, meaning they are certified for their compliance with building regulations.
Will changing a glass or polycarbonate roof to a tiled conservatory roof make my conservatory more efficient?
Almost certainly. This is especially true if your polycarbonate or glass conservatory roof is fairly old. One of the unique selling points of tiled conservatory roofs is that they have the best thermal performance out of any conservatory roofing solution.
The thermal performance of a tiled roof is measured in U-values and the lower the U-value, the more heat they retain. Our tiled roofs can achieve U-values of just 0.18 W/m²k. When you consider that a cavity wall has a U-value of around 0.3 W/m²k, it really puts just how incredibly energy-efficient they are into context.
Will a tiled conservatory roof reduce my heating bills?
Generally, the more energy-efficient a conservatory is, the less it will cost to heat. So, considering a replacement tiled roof will almost certainly make your conservatory more efficient, there's a good chance that it will knock a considerable amount off your heating bill too.
Will I need new windows and doors fitted along with a tiled roof?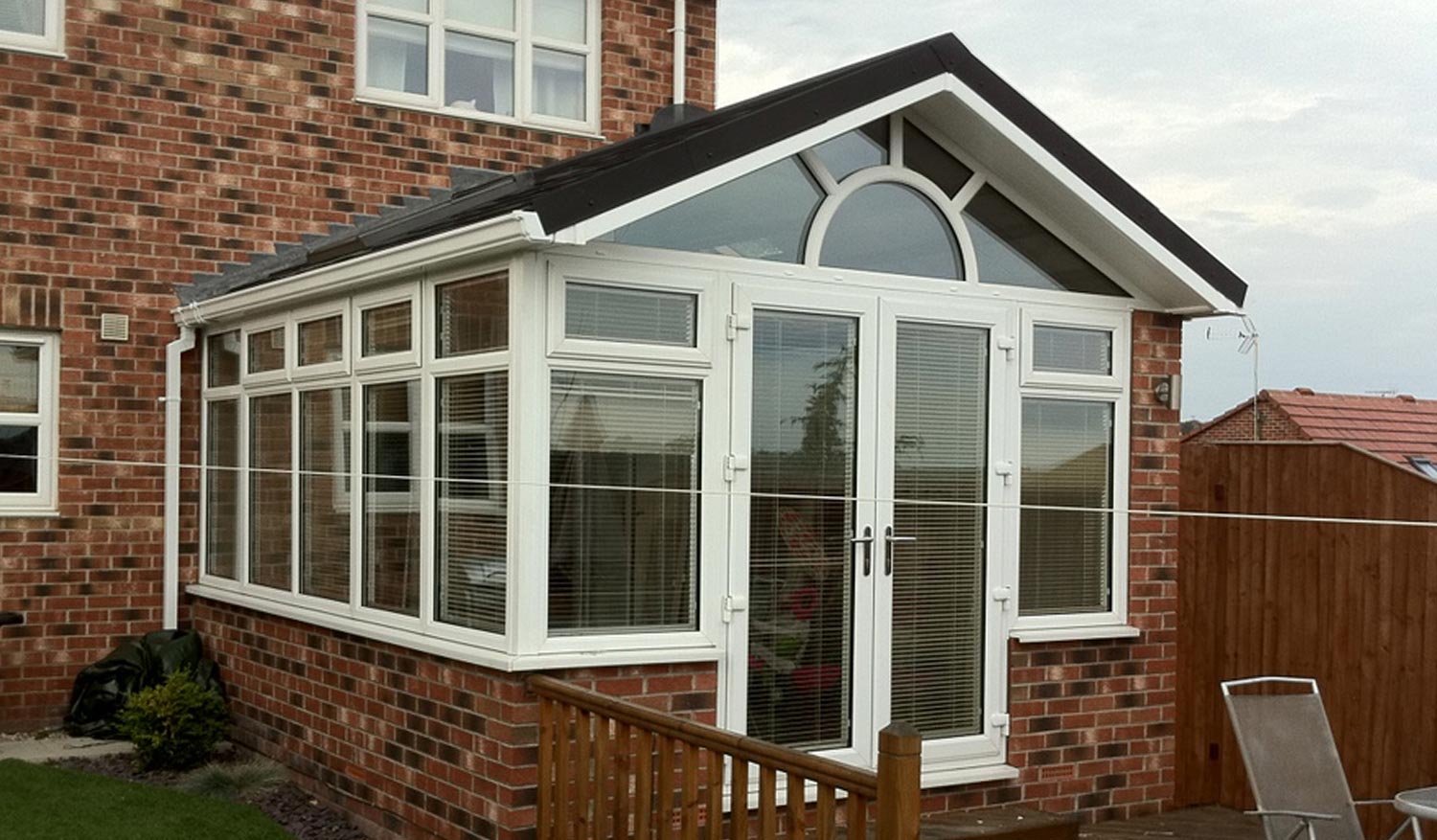 Whilst it isn't necessary for new windows and doors to be retrofitted to a conservatory along with a tiled roof, if the windows and doors on your conservatory are fairly old, you might not get the full benefits of your new roof. This is because old windows and doors are unlikely to be very energy efficient, therefore limiting the tiled roof's insulation qualities.
When choosing us for tiled roof replacement, we will advise you on what option is best for your home.
Can I replace my conservatory windows after a tiled roof has been fitted?
It is possible to replace your windows at a later date if you wish, as long as structural mullions were fitted when the tiled roof was installed. If this is an option that you like the sound of, be sure to inform us of this prior to any work beginning.
Can tiled roofs be fitted to orangeries?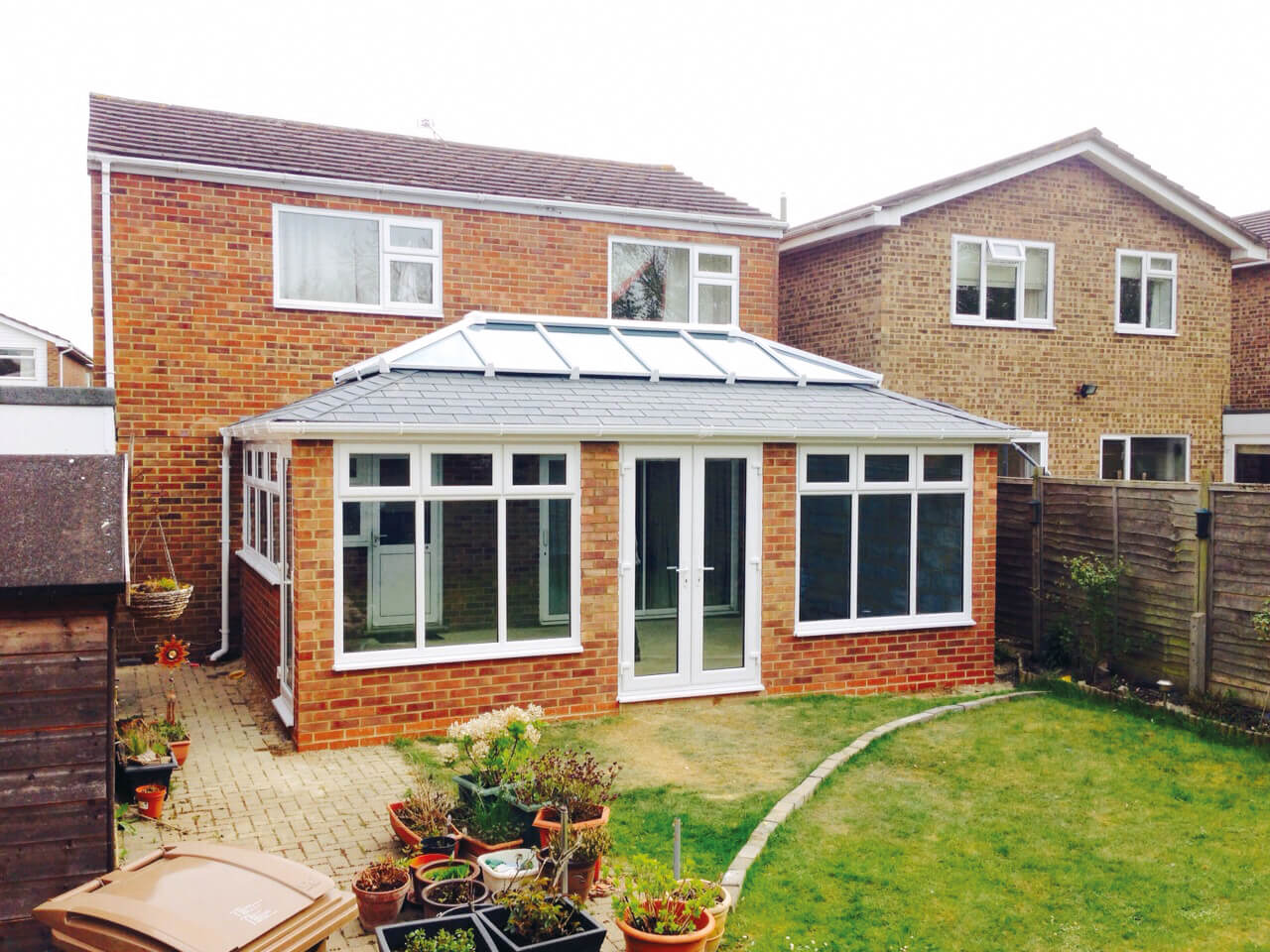 Yes, they can. This is true for existing orangeries and brand new ones. You can still expect the same excellent performance benefits that you would receive if fitting a tiled roof to a conservatory.
How much does a tiled conservatory roof cost?
As every replacement conservatory roof job we do is costed on a project by project basis, we're unable to give you an exact amount in respect to tiled conservatory roof prices.
If opting for a roof replacement and not a complete conservatory installation, however, you will save yourself a considerable amount of money.
You can also stay up to date with our different projects on our Instagram account!
Will a solid conservatory roof reduce light levels in my conservatory?
Due to their solid designs, tiled roofs allow slightly less light into a conservatory than a glass or polycarbonate roof. However, they can be fitted with glazed roof lights to minimise the loss of light as much as possible. These roof lights can also be configured to open, allowing you to introduce fresh air to your conservatory space.
Will replacing a conservatory roof with a solid roof reduce outside noise?
The sound of heavy rain and wind hitting a polycarbonate conservatory roof is very easy to hear. Old glass roofs also do not fare much better in this respect. However, tiled roofs virtually eliminate any noise that is caused when they are hit by wind and rain, so you can enjoy a quiet and relaxing conservatory environment.
For additional advice on soundproofing, check out our guide on how to soundproof windows.
Do tiled roofs come with a guarantee?
Here at Emerald Windows, every product we install comes with a 10-year guarantee so you're covered in the unlikely event that something goes wrong during that time.
How long do solid roofs last for?
The tiles are expected to last for at least 50 years, plus they are virtually maintenance-free.
Can you customise the interior of a tiled conservatory roof?
Yes, you can. There is an internal plastered ceiling which can be fitted with integrated spotlights or downlights. Wires for any audio/visual equipment can also be concealed within the ceiling, creating a neat-looking conservatory.
Will a solid roof conservatory match the appearance of my property?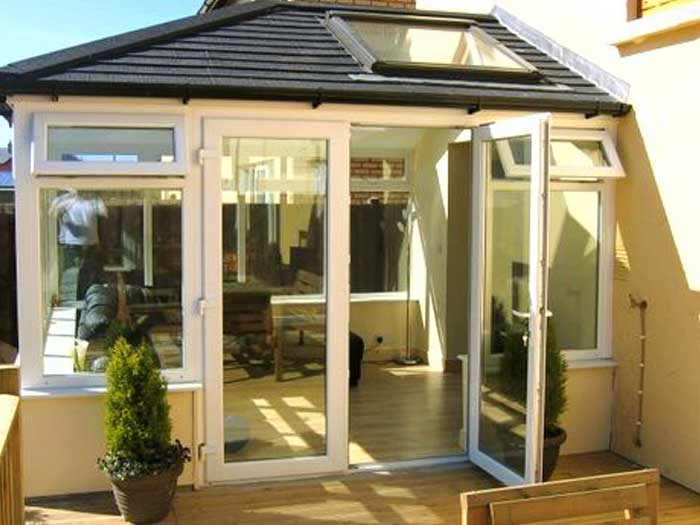 Our tiled roofs come with two different options for the tiling: ExtraLight and Tapco Slate. Extralight tiles are available in 3 different colours and Tapco Slate tiling comes in 4. The available colours match that of existing UK properties, meaning it's easy to match a tiled roof conservatory to your home.
How long will it take for a tiled roof to be fitted?
From start to finish, it tends to take around 3 days for a tiled conservatory roof to be installed. However, for conservatories that are particularly large, they are likely to take longer to fit.
Interested in replacing an outdated glass or polycarbonate roof with a high-performance tiled conservatory roof? Get in touch with us at Emerald Windows. We can also install brand new conservatories with tiled roofs if this option is better suited to your requirements. Give us a call on 0800 612 4154 or contact us online and see how we can help you today.