uPVC is the most popular material used for windows in homes today. This comes as no surprise with the modern manufacturing processes available, making it possible to replicate a traditional timber appearance whilst remaining maintenance-free. To ensure a quality uPVC window, it is crucial to choose a brand that offers a premium profile.
At Emerald, we realise that it is easy to become confused when trying to compare one product from another in search of the best, which is why we have put together a straightforward blog on the different brands we are proud to offer: Deceuninck's Heritage Collection, and The Residence Collection.
Deceuninck's Heritage Collection
The Heritage Window Collection consists of three different casement options: Flush Sash, Sculptured Sash and Chamfered Sash. Deceuninck's product is unique from others in the uPVC market for many reasons:
The windows incorporate the latest built-in security features, including internal glazing beads and multi-point locking systems.
The high performance, multifunctional seal helps to maintain comfort inside of your home and keeps out wind and rain.
Whether you choose double or triple glazing, both offer superior acoustic insulation and soundproofing.
Deceuninck profile is 70mm wide, meaning they suit every home.
All three undoubtedly deliver on energy efficiency, security and design, but which one is right for your home?
Sculptured and Chamfered Sash windows
Sculptured and Chamfered Sash windows feature outward opening sashes which stand proud of the face of the window frame and are the more typical style used in homes today. This is the type that we suggest to our customers first for their window replacement.
      Chamfered                                                                   Sculptured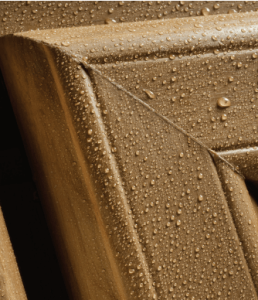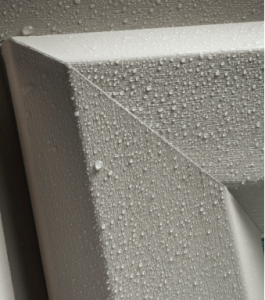 Flush sash windows
For those looking for that added sophistication, we recommend the Flush Sash window. These are designed to replicate the appearance of timber and are distinguished by the sashes that close into the frame and finish flush with the face of the window.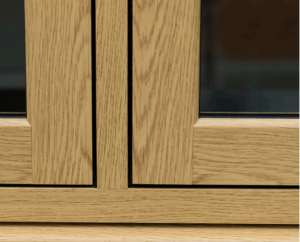 The Residence Collection
Residence 9 windows are designed to authentically replicate timber designs by incorporating traditional aesthetics. This, combined with the use of modern materials, means R9 windows suit properties from all periods but are most sought after in heritage homes, as they maintain the character appearance of the period.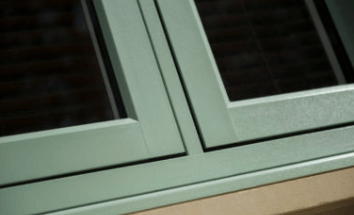 The profile of Residence 9 is 100mm wide, meaning it will not suit every home and is only an option to those who have the space available to accommodate. However, R9 achieves excellent energy ratings of A+ due to their heat-trapping chambers. Whilst most window frames tend to have 3 or 5 chambers, Residence 9 has 9, resulting in superior thermal, acoustic, strength and security performance. Both 28mm double and 44mm triple glazing can be incorporated and achieve u-values as low as 0.74.
Unbeatable uPVC windows from Emerald
At Emerald, we truly believe that both market-leading collections are unbeatable, and we would not recommend any products other than Deceuninck and Residence to those who want quality uPVC windows.
However, if you are still uncertain, why not visit our Swindon showroom which has both on display and see for yourself? Our friendly team will be more than happy to help with any questions you may have, to make your decision stress and hassle-free. Get in contact with us today to arrange a visit to our Swindon showroom by completing our contact form or calling us on 01793 700142.