Choosing the right glazing is a big investment when replacing your windows, so if you're considering triple glazing, we've put together the reasons why it may be the right, and most efficient, choice for you.
What is triple glazing?
Triple glazing adds a third pane of glass to standard double glazing. By adding a third pane of glass, you create an extra layer to prevent heat escaping, and cold entering, your home. The air spaces between the 3 panes of glass have a 90% fill of inert gas called Argon which increases heat retention and acts as a better buffer than dry air alone.
Triple glazed windows were first introduced in Sweden many years ago, as colder climates receive the most benefits from these high-performance windows due to their improvement of interior comfort climate.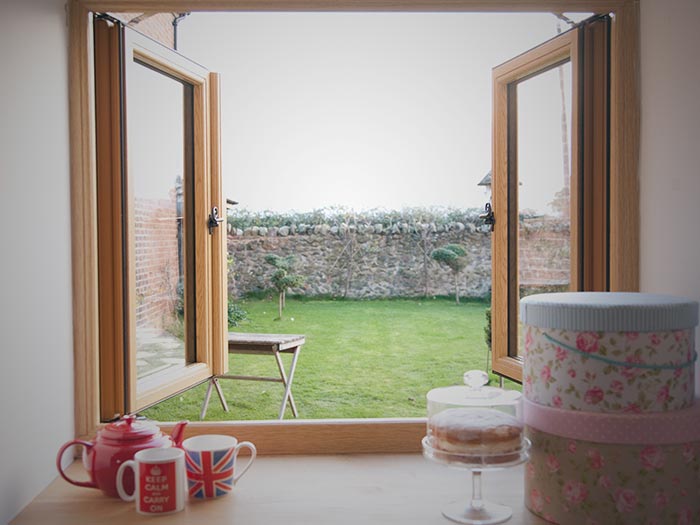 Triple glazed windows have a lower U-value
The 'U-value' measurement is an industry-standard for comparing the energy performance of windows. U-values measure how effective a material is as an insulator. The lower the U-value is, the better the material is as a heat insulator. This means the lower the U-value of your windows, the better they will be at retaining heat within your home. This will help to keep your family warm and comfortable, whilst helping you spend less on your energy bills.
Here at Emerald, we believe that triple glazing only takes you so far in terms of energy efficiency, and only becomes worthwhile when paired with well-insulated frames. We recommend R9 frames to those who are keen to improve the energy efficiency of their home, as the collection features a unique 9 chamber design, which allows the windows to achieve impressively high levels of thermal efficiency and acoustic performance.
When fitted with triple glazing, these windows achieve exceptionally low u-values of 0.7. To put this into perspective, the minimum U-value required for triple glazed windows is between 0.9 – 1.0. It is worth noting that R9 windows have a frame depth of up to 100mm, meaning they might not suit the space you have available in your home, so it's important you talk to us beforehand so that we can find the best glazing solution for your home. You can find more information about our Residence collection windows here.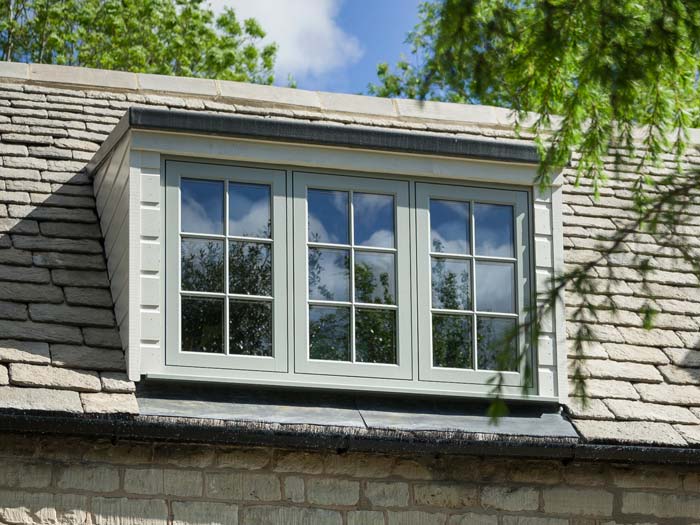 Triple glazing uses a warm edge spacer bar
Spacer bars are traditionally a continuous aluminium frame that separates the glass panes in a glazed unit. The spacer bar is bonded to the glass panes via a primary and secondary seal, creating the airtight cavity which is filled with argon gas.
Here at Emerald, we use a warm edge spacer bar. This is a plastic composite bar that insulates the edges of our glazed units. Unlike aluminium, plastic does not conduct heat, meaning our warm edge spacer bars retain heat better than standard spacer bars.
Triple glazing provides extra comfort and peace of mind
The intelligent structure of triple glazing continues to heighten the security of homes across Swindon and the surrounding areas, as it is exceedingly harder to break than double, single, or secondary glazing. Not only does triple glazing offer enhanced security, but it also works to reduce draughts and noise, helping to keep your home both safer and more comfortable.
Benefits of triple glazing
Incredible thermal performance; keeping your home at the perfect temperature all year round
Outstanding energy efficiency; incredibly low U-values, meaning lower heating bills, and a reduced carbon footprint
Exceptional soundproofing: keeping unwanted noise outside, where it belongs
Superior security; giving you and your home invaluable protection
Reduced condensation, preventing the formation of unsightly mould
Suitable for multiple window styles; providing you with a wide range of choice for your home
Choose Emerald to install your triple glazed windows
Here at Emerald, we are with you every step of the way, from the initial quote through to our aftercare. We have a dedicated aftercare repair service and a 10-year guarantee on all of our products. Should you have any issues after your installation, we are only a phone call away.
As always, we are eager to help with any home improvement ideas you may have. You can get in touch with us here or give our team a call on 0800 612 4154.
Enjoyed this post? Why not read this one next: Double Vs triple glazing