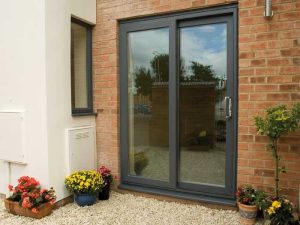 The back door of your home can often be overshadowed by your front door but it's still just as important. If you have a regularly used garden, then the transition between it and your home should be seamless. For garden parties and outside entertaining, you need a door that still looks attractive even if not regularly used. Here at Emerald Windows & Doors, we have a range of modern patio doors and other options. All are perfect to brighten up the back of your house.
Modern patio doors to slide your home into the future
Modern patio doors are a far cry from their older counterparts. Made from high quality uPVC or aluminium, these sliding doors make the transition from home to garden smooth every time. Easy to use and with an effortless sliding mechanism, these patio doors are a great choice for your home. If space is limited around the door, then these are perfect as don't open outwards so won't impinge on your space. With incredibly efficient glazing, these doors are A rated so will provide more than enough insulation for your home.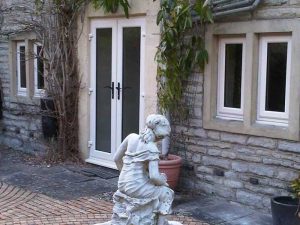 Doors that add a bit of glamour to your garden
French doors are a popular choice for back doors as have an elegant appearance that never fails to impress. Suitable to open both in or outwards, they can match your home's space. With a simple design, they make moving between your garden and home a pleasure every time. A rated as standard, French doors can be the perfect choice to liven up your home.
Open up the possibilities in your home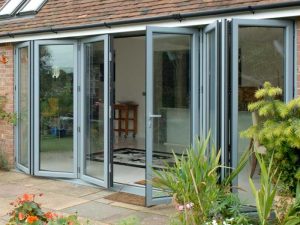 Bifold doors will instantly give your home a modern feel and impress anyone that sees them. They are the ultimate luxury for the back of your home. Bifold doors have a unique way of opening which stacks the doors neatly on one side. Space isn't compromised and the whole aperture is opened up to give an open plan feel between your home and outside. Bifold doors have very slim sightlines and can hold large panes of glass which allows wide-reaching views.
These are a perfect choice for those who like to spend time in their garden and admire it when inside. They can be any size or configuration so if desired you can turn a whole wall into a stunning glazed door. They make alfresco dining and entertaining a breeze and will impress guests.
Bring the countryside to your home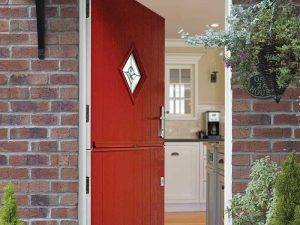 Originally used in period and country properties, stable doors are becoming more popular for modern homes. This is partly due to their versatility. With the option to only open half the door, air can flow around your home without compromising on security. This is especially useful with small children and pets. Our stable doors have a beautiful timber appearance that will add authenticity to any home.
All our doors allow for complete personalisation with an almost unlimited array of RAL colours to choose from. Pick the perfect door and colour to suit your home and let Emerald Windows & Doors do the rest. Get in touch today to discover how our modern patio doors can improve the look of your home.
Check out more ways to add value to your home with your garden.