Arched and piked windows are two different types of shaped window. Great for adding a stylish feature to an area of a property, they differ in a number of important ways. So you're aware of their differences, we've looked into them for this blog.

What are arched windows?
Arched windows feature a soft curve at the top which takes on a similar appearance to an arch. They can be fixed or configured to open and can also be combined with a sliding sash window. When combined with a sash window, they allow plenty of light into a property. The use of arches originated in Ancient Rome, therefore, arched windows are a lovely fit on any homes that are styled in a more traditional manner.
What are piked windows?
A piked window appears like a casement window at the bottom part, however, the top area of the window forms into a point. The pointed part of the window is usually fixed, meaning it is prevented from opening.
Arched and piked windows are only two examples of shaped windows. Some of the other popular types of shaped window are: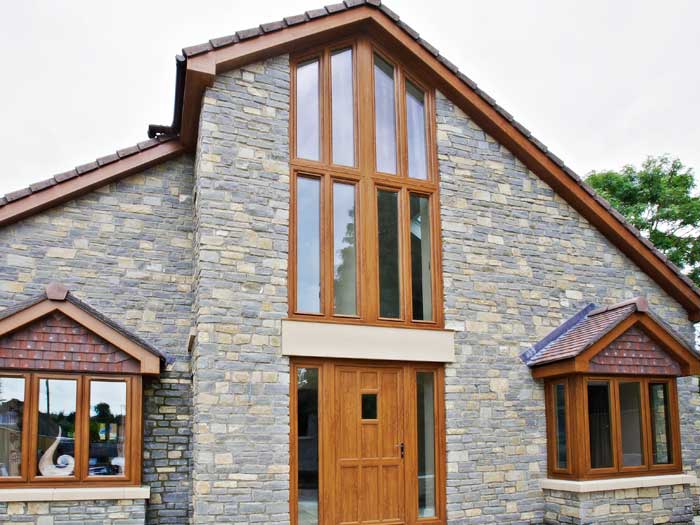 Bullseye windows
Bullseye windows are small and round in shape. They are often fitted on a roof slope or above a door as a means of improving light. As round windows were often used in Georgian architecture, they're well suited to any period properties.
Raked frames
Windows with raked frames make use of angular lines, creating a stylish but contemporary focal point. They can be great for use on V-shaped or sharply slanted roofs as they can be angled to fit these areas.
Gothic frames
This style of window features a pointed arch at the top, which is a quintessential feature of Gothic architecture. The three most popular styles of the Gothic arch are Equilateral, Lancet and Tudor, although, all are perfect for creating a medieval feel.
Shaped windows supplied from Swindon to Cheltenham
Emerald Windows is an installer of shaped windows that operates across Wiltshire, Somerset and Gloucestershire. Available in uPVC, timber and aluminium, our shaped windows are secure, efficient, and perfect for helping your property stand out. However, there's plenty of other innovative, modern window ideas you should consider too.
Found a window or two that you'd like installing on your home? Give us a call on 01793 700 142 or contact us online.
Related to this post: Oddly shaped windows – what do they say about a home?