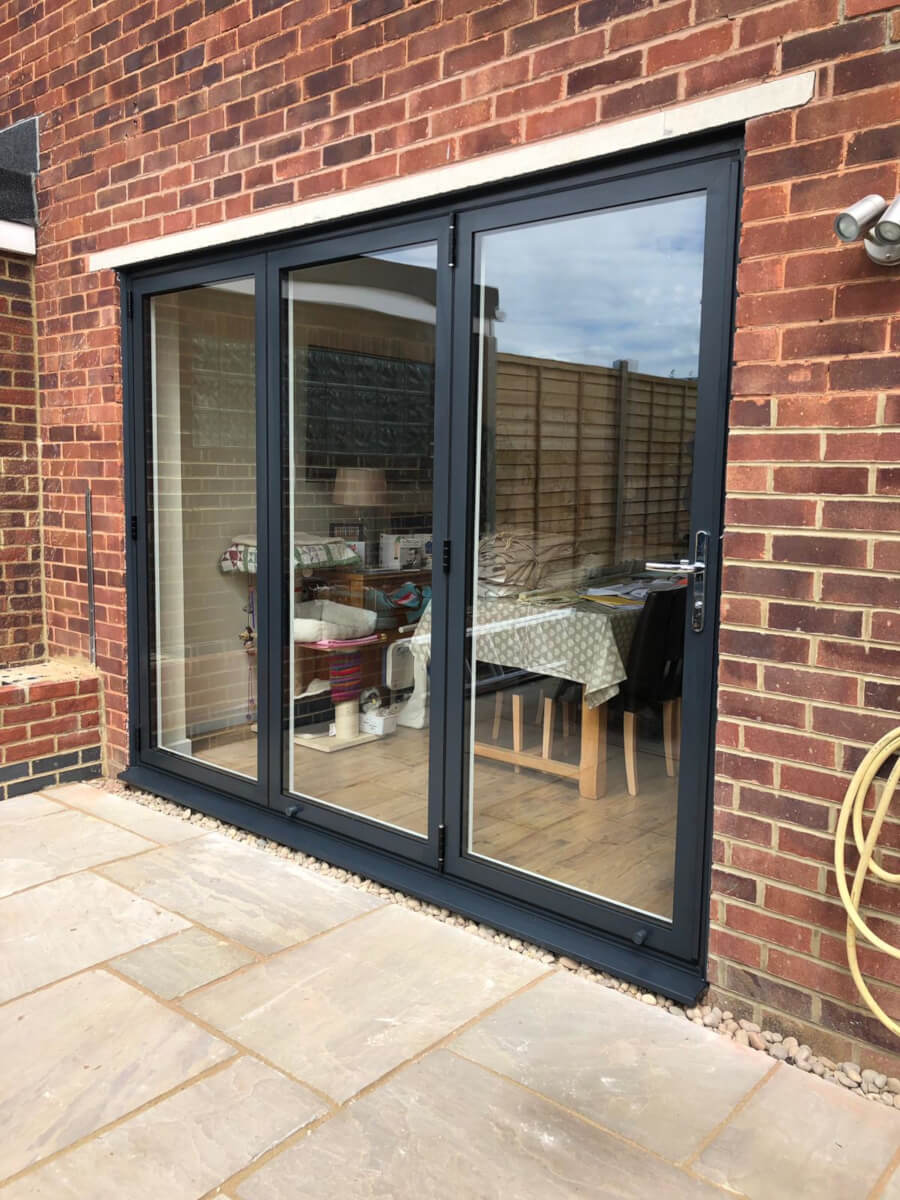 Bifold doors are becoming increasingly popular as a modernised alternative to traditional French doors or sliding doors. Thanks to their space-saving functionality, homeowners can make the most of the connection between their home and outside space for aesthetic and practical effect. Bifold doors slide open and are made up of a series of sashes which fold back on themselves in order to leave an open, entire aperture. The doors are fitted to runners, and when opened they slide and fold at the same time for a smooth and straightforward operation.
So why choose an aluminium bifolding door from Emerald?
Plenty of choice
Here at Emerald, we offer external aluminium bifold doors, which come in any RAL colour and 38 possible opening configurations with a maximum span of 5m wide. With this level of choice, you can create a bespoke entranceway that suits your living space and personal style.
You're in control
As well as being able to blur the transition from outdoors to indoors, a desirable feature particularly in the summer months, our bifold door sets are designed to be completely flexible and do not require being opened wider than necessary, with you fully in control. This way, you can open them a small way to create some ventilation or create a wider gap for functional access. Since the doors don't take up much space either inside or out when open, they are great for confined living or garden spaces, as well as helping to create the illusion of space.
Outstandingly efficient
At Emerald, we understand the importance of providing energy-efficient products, and while you may assume a wall consisting of mainly glass would not be energy efficient, with modern design and manufacturing methods, this is far from the truth. The door frames are insulated to ensure very little heat can be lost, and glass is toughened and high-quality. Their profiles have also been thermally broken so the temperature in your home will be pleasant all year round.
Excellent value
Whilst choosing aluminium bifold doors may initially seem more costly than uPVC or alternative door types, they are much more durable and have a long life span due to the strength of the aluminium. As well as its durability, it is also one of the most environmentally friendly metals on the planet. Another plus is minimal maintenance is required, with just an occasional wipe down with everyday cleaning fluid as you would for your normal windows.
Interested in getting an aluminium bifold door for your property or simply want to know more? Give us a call on 0800 612 4154 or contact us online and see how we can help you today.