Fire doors play a crucial role in the overall fire safety of a building and are an investment to the occupant's safety. With this in mind, it is extremely important that you choose a high-quality and reliable fire door that you can count on. But with fire doors varying in fire ratings, it may not be clear which one is required to a building. At Emerald, our composite fire doors hold a FD30S rating and are designed to perform and meet the rigorous demands required of a fire door.
How do they work?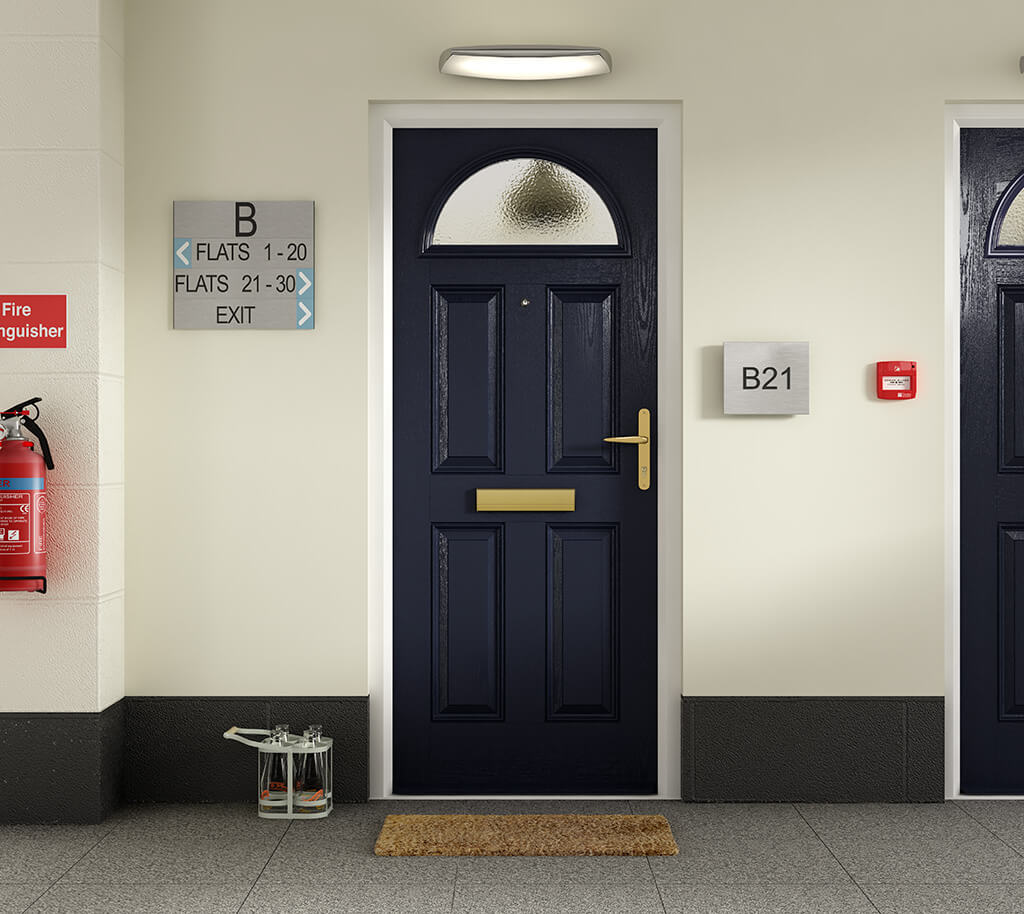 Our FD30S fire door is not only built to resist fire for up to 30 minutes but is also smoke resistant. The fitted smoke seals prevent any smoke from getting through vulnerable areas of the door. Therefore, stopping the spread of smoke. This feature is not offered by all fire doors on the market but should come as a key requirement, considering a large percentage of fire-related fatalities are caused by smoke inhalation.
Just because a fire door is manufactured to be fire and smoke resistant does not mean that it lacks in style. Choose from Anthracite Grey, Rosewood and many other colours, so your door is not only safe and secure but on-trend too. See below the many other features that can be incorporated in our FD30S composite fire doors.
FD30S PVCu steel reinforced white 70mm frame
Auto-latch locking mechanism designed to meet requirements of PAS24 (2 hook, latch and bolt)
Slimline threshold with single fire-retardant front seal
Mandatory overhead closing device
150mm hardwood cill
Choice of clear or stippolyte laminate backing glass
Wide range of hardware options available in Chrome and Gold
Choice of 11 eternal colours
Providing a reliable service in Swindon and beyond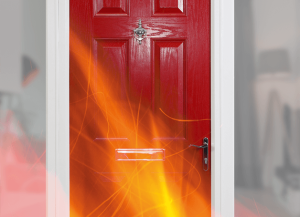 Fire doors help to protect lives but can only be relied on when fitted correctly. Needing to replace a fire door in or around Swindon, Oxford, Gloucester, Reading, Bristol or Bath? Put your faith in our professional fitting team to expertly fit your FD30S composite fire door.
Find out more about how our market-leading FD30S composite fire doors can protect your building and its occupants by contacting the Emerald team today. Give us a call on 08006124154 or fill out our short contact form, and one of the team will get back to you shortly.
Related to this post: Are fire doors required in houses?