The options available for patio doors have greatly evolved over the years, meaning homeowners can create an opening to their living space completely bespoke to them with their desired purpose for use in mind. The range of choice also means though, that being in the market for a new patio door can be quite confusing. Here at Emerald, we understand the importance of choosing the door upgrade perfect for your home, with a read through the individual features of Bifold, Sliding and French doors, we can help you make an informed decision with confidence.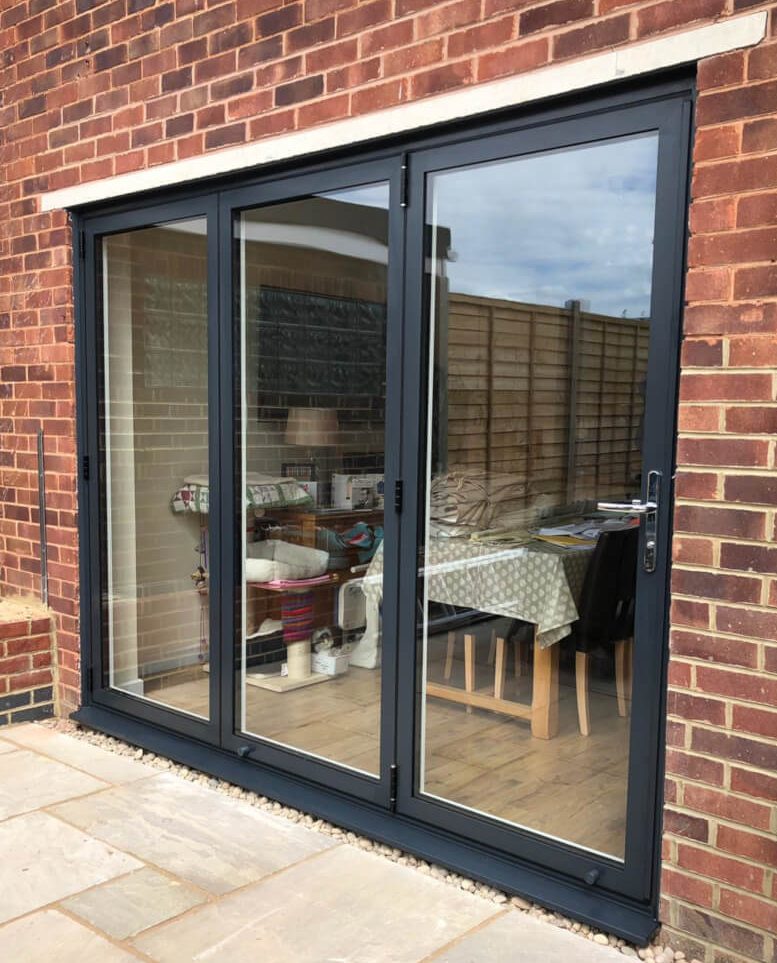 Bifold doors
The increasing attraction to bifold doors can be quite simply put down to their ability to transform living spaces by replacing areas of solid wall, allowing for an increase in natural light, along with the illusion of extra space. With this being said, bifold doors appeal to those wanting to make the most out of their living spaces, as their space-saving functionality allows you to enjoy the increase of natural light in your home, without having to compromise with loss of room. Unlike bifolding doors, french doors use up more space when open, and do not deliver the same light influx.
Bifold doors are known for blurring the transition from inside to outside, and can completely open up your home. This aspect explains why bifold doors are used in many modern home renovation projects, as they possess high aesthetical value and a luxurious feel, whilst also being very practical as a point of access. Although sliding doors have some similar benefits, they are not able to entirely open up in the way bifolding doors can, as one door slides behind the other so the space will always be partially restricted.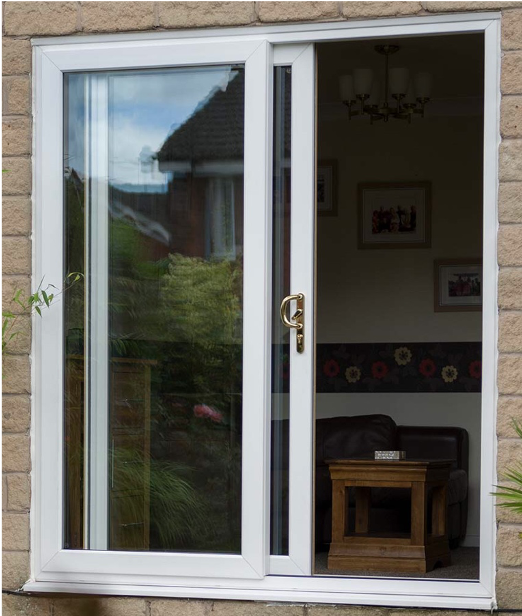 Sliding doors
When it comes to sliding doors, the differences from bifolding doors are not so immediately obvious, but they are there and are important to consider.
When open, sliding doors require less space as they slide across and don't manoeuvre inside or out, so they are popular when it comes to more limited spaces. When closed, they offer a less obstructed view of the outside due to their larger expanses of glass and less frame compared to bifolding doors.
Alike bifold doors, sliding doors provide you with an excellent connection to your garden and brighten up your living space. As well as looking great, sliding doors also have sophisticated security built-in with protection where the door panels overlap and excellent multi-point locking
French doors
French doors are the traditional patio door option out of the three and are likely to be found in older properties, but with the range of choice that is available with frame and glass options, they can be just as desirable for a modern home. Side and top lights can be added to french doors to increase the amount of light that enters your home. Bifolding and sliding doors do not have the same level of customisation that is available with french doors.
The affordability of french doors is a key benefit. It is more than likely that you already live in a home that has a french door installed, in which case, installing a new french door in its place would be the simple and cost-effective solution, as opposed to making the opening larger to accommodate for a bifold door, which may not be an option on a budget.
Your final decision will depend on different factors, such as budgets, the space available for the door and of course your personal preference on style. At Emerald, we believe that whichever patio door you choose for your home improvement, you will not regret if it's with us. Get in contact with the team today to find out more on how we can help you and your home.