If your conservatory is fitted with an old polycarbonate roof, you are more than likely not making the most out of your conservatory, and are missing out on the significant performance enhancements that a tiled or glazed roof can offer you. A good roof can transform your existing conservatory and might just be what your home needs. At Emerald, both our glazed and tiled roof options are a popular choice for modern homes, it is worth considering both to help decide which is best for your roof conversion.
Glass roofs flood your conservatory with natural light
It goes without saying that the main attraction to a glass conservatory roof is that it allows for a large influx of natural light to spoil your extended living space. Modern technology has transformed the thermal efficiency of glass roofs. What once made a conservatory unbearably hot in the summer, can now ensure usability all year round by reflecting heat during the warmer months, and insulating throughout the colder parts of the year. This is made possible with the latest in solar reflective glass technology, which will help keep a constant comfortable temperature, whilst keeping out the damaging UV rays.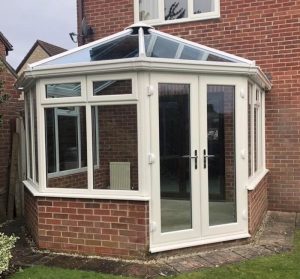 Despite costing more to install than your existing polycarbonate roof, the superior thermal performance of glass roofs means that you can enjoy a warmer conservatory for less by cutting the household bills. The lower costs for your home come hand in hand with a lower carbon footprint, as your home is more energy efficient. Overtime, a polycarbonate roof is prone to warping which can lead to leaks and draughts. You won't get this with a glass roof, making it a long term investment.
Not only has the thermal insulation drastically improved over the years, it has also been made possible for the glass to self-clean, removing the hassle of regular upkeep. The coating on the glass reacts with UV rays from natural daylight to break down and disintegrate dirt. The coating is integral to the glass, it will not flake or discolour, and can only be affected if the surface itself is damaged.
Tiled roofs make your conservatory feel like an extension
Upgrading to a tiled roof can turn a tired conservatory into what feels like an extension, just without the significant cost and time investment of building. Here at Emerald we use the marker leader, Guardian Warm Roofs, for our tiled roof projects. The range of colours of Tapco Tile and Metrotile available such as Burnt Umber, Charcoal, Antique Red, Ebony and Moss Green, mean you can blend your conservatory with the existing style of your home. Thanks to the superior thermal insulation the lightweight tile brings, your conservatory can be used just like any other room in the house.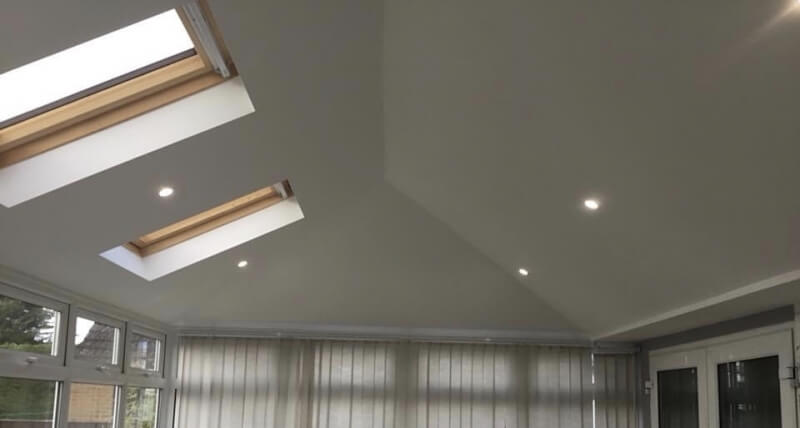 Although tiled roofs let in a significantly less amount of light than a glass one, you benefit from noise reduction, as well as gaining that extra sense of privacy. There is also the option to add Velux windows, which increases both light and ventilation to create a bright and fresh interior.
Tiled roofs are tough and independent, which means that they can withstand the inclement weather of the UK, and require low maintenance. To put it simply, once you install tile, you will never have to install another type of roofing again, it truly is a worthy investment.
BRING SOME LIFE BACK TO YOUR CONSERVATORY AGAIN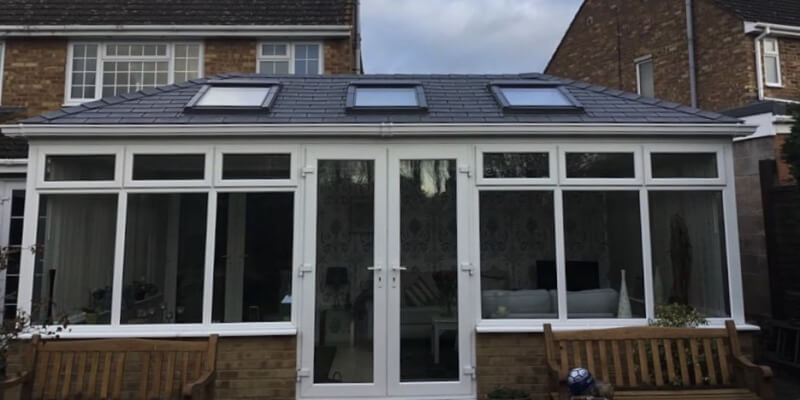 Deciding whether to go for a tiled or glazed roof, like anything else, ultimately comes down to personal preference. In this case it is important to consider what you currently use, or want to start using your conservatory for, and which roof in turn will suit this best. Whichever route you go down, you will receive exceptional quality every step of the way if you choose Emerald. Get in contact with us today to begin the process, and discover the potential of your conservatory.