As it's starts to get chilly out there, it's time to prepare your home for winter. There are plenty of things you can do to keep warm before you reach for the thermostat. From simple and easy home hacks to high-performing home improvements, these tips can save you money as well as keep you toasty throughout the winter.
Cook up some heat in the kitchen
Aluminium foil is a super handy product for cooking and keeping food fresh, but I bet you didn't realise it can help keep you warm too. Put it behind your radiators to reflect the heat back into your room. This prevents heat escaping out of your home and should help reduce your heating costs. You can get foil especially for this purpose, but kitchen foil will still work. Leaving the oven door open after cooking is also an effective way of heating your home with no extra effort.
Close the curtain on the cold
Thick curtains help keep the heat in. Even thinner ones can offer some protection. If your front door is glazed, it could benefit from a curtain or net to retain a bit more warmth. However, leave them open during the day to let the natural light heat up your rooms.
Only use your heating when you need it
Set the timer on your heating so that it comes on half an hour before you wake up or get in from work. This will mean you're not greeted with a freezing cold home and will also allow you to have it on lower, saving you money. Don't chuck money away by heating rooms that you barely use. Keep the doors to them closed so that your heat stays where you need it.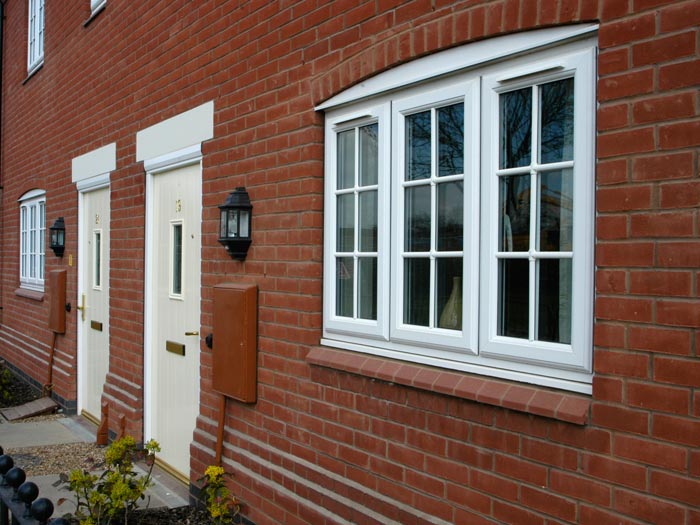 Radiator rules
Ensure your radiators are working efficiently by bleeding them. This strange-sounding term simply means letting out any trapped air that's preventing the hot water from rising. Don't put any large items of furniture in front of your radiators or they'll absorb all of the heat. Also make sure you've had your boiler serviced too so it doesn't break at an unfortunate time.
Keep a hold of your heat
Around 25% of your heat is lost through the loft and roof so insulating it can be a great way of keeping your home warm this winter. You could also block any draughts in your entrance door, windows and keyhole. Even the smallest change could make a difference.
Keep you home warmer with a composite door
Composite doors are the ultimate door solutions when it comes to keeping warm. With a solid foam or timber core and multiple layers surrounding it, they're exceptionally strong and insulating. With a GRP skin that's resistant to damage and weathering, these doors have an attractive woodgrain appearance, so they resemble an authentic timber door. We offer three market-leading brands of composite door which offers you the flexibility to choose whichever one is best for your home. With u-values as low as 1.6 and an A energy rating available, draughts will no longer be an issue in your home. With secure locks, these doors will protect your home from intruders as well as the elements.
The home improvement specialists
If you need some more help to keep your home warmer this winter, get in touch with Emerald Windows and Doors today. From effective double glazing to composite doors, we have everything your home needs to prepare.