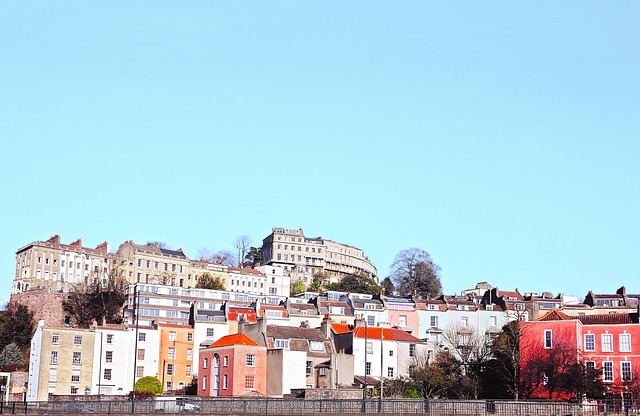 Are you a Bristol homeowner looking to update your home with double glazing? If so, this quick guide can help. Providing a glimpse into Emerald's fantastic double glazing range, you're bound to find a solution to suit you.
Serving areas like Henleaze, Filton, Southmead, Knowle, Easton & many more
Emerald has proudly installed double glazing in homes right across the Bristol area, from Bedminster to Filton, to Kingswood and beyond, we've helped many a Bristol homeowner improve their home.
uPVC windows
Highly durable, stylish and easy to maintain, uPVC windows are available in a range of styles, such as casement, sliding sash, tilt & turn and bespoke shapes. They're also available in a vast variety of colours.
Aluminium windows
As a result of aluminium's inherent strength, aluminium window frames are constructed to beautifully slim proportions. This allows them to incorporate larger portions of glazing, so copious amounts of light can enter your home.
Timber effect windows
Constructed from uPVC, Emerald's timber effect windows offer homeowners the stunning appearance of timber combined with the practical qualities of modern uPVC. Benefit from an energy efficient, low maintenance solution, suitable for any home but ideal for use on those located within conservation areas. We stock 3 collections of timber effect windows, which have been listed below.
As well as a range of window materials, double glazing from Emerald is available in a variety of styles:
Casement
The most popular UK window style, casement windows utilise clean lines for a stylish window that's built to last. Available in a range of sizes to suit all homes, Emerald stocks them in uPVC, aluminium and timber.
Sliding Sash
To operate sliding sash windows, the top and bottom sashes slide up and down on. Featuring slim sightlines too, the kerbside appeal of your home is guaranteed to receive a considerable boost.
Tilt & Turn
Tilt & turn windows feature a unique opening mechanism which allows you to safely ventilate your home. Combined with a range of practical benefits and a refined appearance, they're ideal for use on high rise properties.
Shaped
A range of shapes are available to choose from so you can create a stylish focal point in your home. For further information on shaped windows, check out our blog on them by using the link here.
Flush Sash
Characterised by sashes which are flush to the frame of the window, the aesthetic appeal of flush sash windows is truly something to behold. Achieving an A++ Window Energy Rating (WER), their thermal performance is as good as any, and offers high potential to save money on your energy bills.
Colour options and security
Regardless of the chosen window material and style, a bountiful selection of high quality colours/finishes are available to choose from. They're also fitted with the latest security hardware, which includes multi-point locking systems, ensuring intrusion into your home is exceptionally difficult.
Interested in double glazing for your Bristol home? Get in touch with team at Emerald today by phoning 0800 612 4154 or send us an online message.