If you are looking to replace your windows, you will notice that there are many different styles to choose from. Two extremely popular styles amongst South West homeowners are casement windows and sliding sash windows. But which out of these two favourite styles is more expensive? In this buyers guide we will break down the differences between these two types of window to help you get a better understanding of the price points, features, and benefits of each.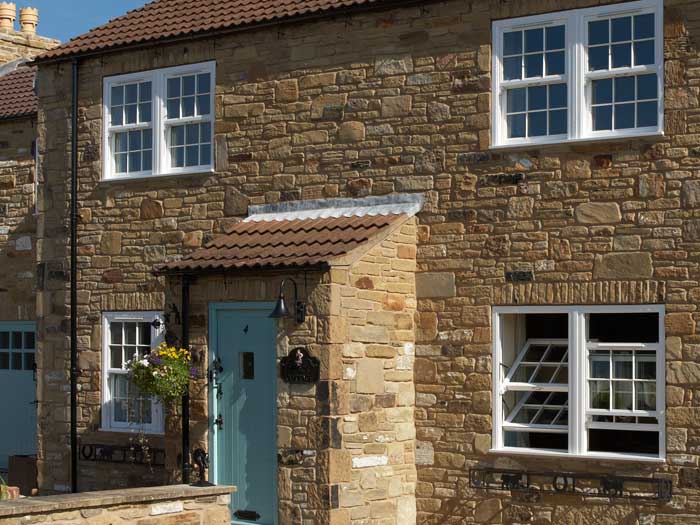 The difference between casement windows and sliding sash windows
The main difference between casement windows and sliding sash windows is the way that they function and open:
Sliding sash windows, also known as vertical sliding or box sash windows, are designed to replicate traditional Georgian or Victorian timber windows that slide open vertically as opposed to casement-style windows that open outwards. Balancers counter the weight of the sashes to provide easy operation and to allow the sashes to remain open in any position. On a single hung window the top sash is fixed and the bottom sash operates vertically.
Casement windows are attached to the frame by one or more hinges and a mechanism that cranks the window outwards, away from the home. The standard casement window will swing open outwards, like a door. However, you can have hinges fitted to the top to create an awning casement whereby the window swings open outwards from the top of the frame.
Window costs: material choice
The cost of new windows, no matter what style you opt for, is largely influenced by the type of material they're made from. Here at Emerald, we are proud to offer our all of our casement and sliding sash windows in either innovative uPVC or contemporary aluminium.
uPVC: uPVC is well-known as the most affordable window frame material thanks to it being relatively cheap to produce. Not only is uPVC the most affordable window material option, but it also comes with a multitude of very attractive benefits. uPVC is virtually maintenance-free, extremely energy efficient, and comes in a huge variety of colours and finishes.
Aluminium: Aluminium is the second most affordable window frame material. Our modern aluminium windows offer incomparable strength, providing excellent home security. An inherently sturdy and long-lasting material, it's also weather-resistant and maintenance-free, able to last over 50 years.
Timber: Wooden windows normally have the highest price tag due to the specialist installation process involved, their high energy efficiency, and long-lasting qualities. Despite the natural beaty and charm of timber, wooden windows come with the need for regular maintenance which can be both time consuming and costly. If you want the aesthetic of timber without the upkeep, why not check out our timber effect window range.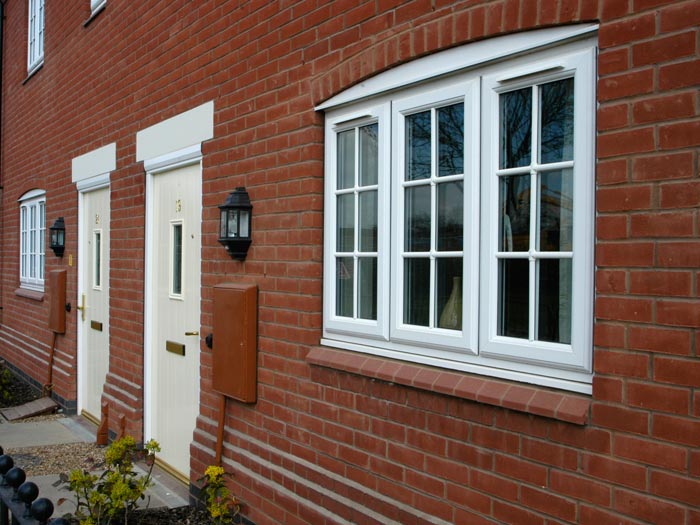 Window costs: size
The size of your home and the number of windows needed are also crucial points to consider when getting a cost for your replacement windows. Generally speaking, the more windows you need installing, or the bigger the size of the windows, the more expensive the installation will be regardless of what style you choose. If your home requires bespoke or made-to-measure windows, this will also add to the overall cost.
Window costs: style
Different window styles require different amounts of skill, time, and effort to install. Generally speaking, uPVC casement windows are the quickest, easiest, and most economical to install; making them one of the most popular affordable window styles in Britain.
Some window styles have more complex opening mechanisms or installation processes which can affect the price.
Window costs: other factors to consider
Other factors that can affect the price of new windows include:
The type of building or area e.g. buildings located in conservation areas.
Additional features such as decorative Georgian Bars, or security upgrades such as key lockable handles, security brackets, opening restrictors, and night vents.
Colour/finish e.g. coloured frames/woodgrain effects.
Upgrading to triple glazing for further energy efficiency, thermal efficiency, and security.
Replacement windows from Emerald
It can be frustrating to discover the majority of double-glazing specialists out there don't generally put a specific price on UK window cost, but this is because each job is bespoke to your specific home, needs, and requirements. The best way to get an accurate price is to get a free, no obligation quote.
If you are thinking of replacing your windows, why not get in touch with the Emerald team for a quote that is as bespoke as the job itself. We offer various other home improvements as well, so no matter what your ideas may be, let us make them a reality. Use our online form to contact us or call us on 01793 700 142 or 0800 612 4154.