With the COVID-19 pandemic still prevalent as ever, and winter well and truly looming, it can be difficult to find ways of keeping ourselves, and our families, entertained whilst remaining vigilant and safe. It's easy to feel down in the dumps and experience boredom, and perhaps a little cabin fever, as our regular routines are paused and disrupted. We have decided to put together a list of uplifting activities you can do safely in Swindon during these unprecedented times.
Support Swindon's small business and hospitality scene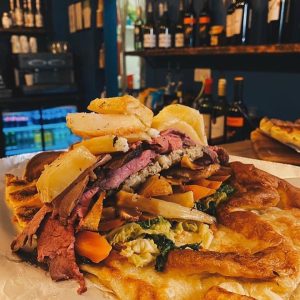 Many independent restaurants and take aways are still helping to feed our local area with a COVID safe delivery and/or take away service. Why not give yourself a night off from the cooking and treat the family to their favourite take away or try something completely new! For example, you could tuck into a delicious Yorkshire pudding wrap courtesy of L's Kitchen pop up at Gustoso Bar. L's Kitchen is owned by our employee Charlene's family and you can pre order these incredible wraps through their Facebook page. Check out the reviews and see why they've got Swindon raving!
The COVID-19 pandemic has been particularly hard on small businesses so ordering from your local restaurant or take away could help them more than you know.
Enjoy a winter walk in Swindon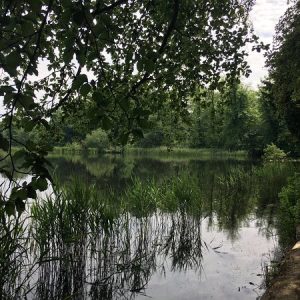 We're extremely lucky in Swindon in that we are surrounded by a lot of natural beauty to explore. We've picked out a couple of our favourite winter walks that you can wrap up warm and enjoy with the whole family. It may be winter, but these beautiful walks are worth braving the cold for! It's also a good idea to try and fit in some exercise and get some fresh air now that we are all spending so much more time in our homes. Exercise not only benefits our bodies physically, but also helps us to release endorphins and boost our mood.
Lydiard Park Walk
A gentle rural ramble from a Palladian mansion and country park on Swindon's urban fringe, view the striking Grade I listed Palladian house and its surroundings in the stunning winter scenery. Bring a hot drink in a flask, park up and enjoy this easy three mile walk that takes roughly two hours to complete.
Stanton Walk
This beauty of a walk leads you between two of the most picturesque villages in the Cotswolds; over hilltops, down valleys and through sheltered woodlands. Whilst slightly more challenging, your efforts will be rewarded with some of the most splendid wintery views in the country. This walk offers a choice of a long route that is about six miles, or a shorter route at about two and a half miles.
Visit White Horse Hill
Why not take a short thirty minute drive from Swindon to the National Trust sight of the magnificent bronze age White Horse in Oxfordshire. The challenging climb to the top of the hill is rewarded with seemingly never-ending views. On a clear winters day, the panoramic vistas stretch over six counties. Simply relax and take a break as you admire the scenery at the spectacular historic site.
Spread some festive cheer in Swindon!
Some may say it's too early, but with Christmas just five weeks away, the festive season is fast approaching. It's been a really tough year for everyone, so why not dust off the decorations and untangle the Christmas lights and transform your home into one full of festive spirit. Not only will it get you in the Christmas mood, but it may also lift the spirits of passers by on your street when they see your festive masterpiece!
Take part in a local virtual pub quiz
Why not take part in a local pub quiz from the comfort of your own sofa? The Wyvern Tavern of Swindon will be hosting a virtual quiz every Sunday at 7.30pm to get us through the second lockdown. All you need to do is download the We Love Quiz App to take part at home. Pour yourself a drink, brush up on your general knowledge and be in with a chance of winning £250 from the comfort of your own home! Find out more here.
We are here for you
We hope you have found our suggestions for family actives fun and useful. Before making any trips out, we recommend checking the updated government guidelines to make sure you and your family are staying as safe as possible.
As always, we are eager to help with any home improvement ideas you may have. You can get in touch with us here or give our team a call on 0800 612 4154.