If you're looking for a way to modernise or want windows that complement your contemporary home, there are some brilliant options available. From bespoke shapes to ultramodern materials, you can bring your home into the 21st century with your modern windows.
Shapes to show your personality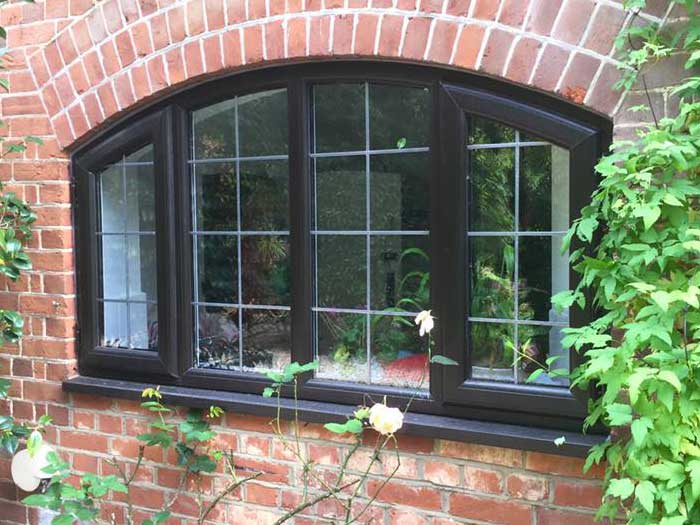 Bespoke shaped windows are a great way to make your windows stand out from the crowd. Choose from piked or arched shapes that can fit under the eaves of your roof or go for a completely unique design. A shaped window could be the perfect choice for your home. Whether you have a bare wall in your home or a room that could do with an injection of light. Any shape can be made to complement your home and personal taste. These curved windows add that something different to this home and give an appealing aesthetic and more views from the inside.
Sleek frames to give style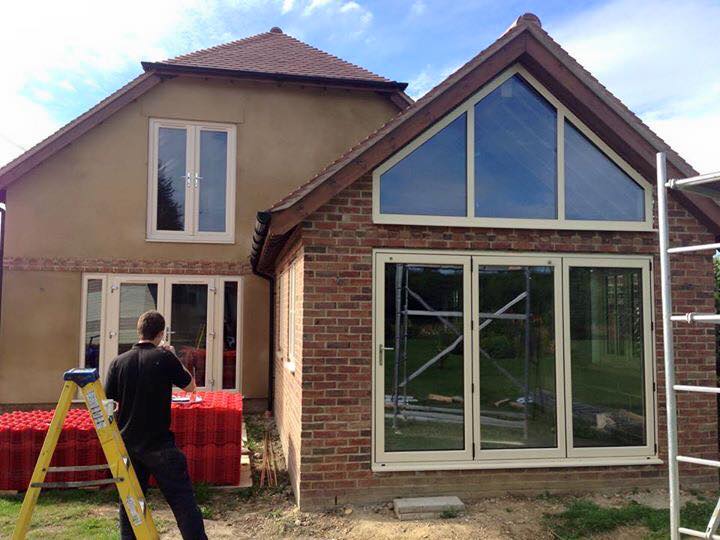 Slim and sleek frames give an ultramodern feel to your home and allow for more views rather than frame. These raked aluminium windows fit perfectly into this new extension and match the aluminium bifold doors. They flood the room with light, giving it a warm and bright atmosphere.
Be creative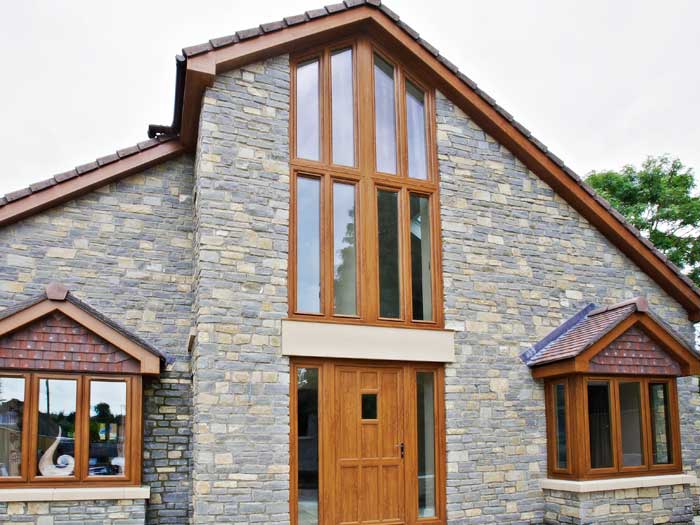 You're not restricted by colour or shape. These angled uPVC windows with a woodgrain effect perfectly blend with the grey stone walls of this house. They maintain a traditional look while still feeling fresh and new. With a wall of modern windows, the home is instantly transformed and gives a stunning focal point. A wealth of colours are available in any material so make your home tailored to you.
The ultra-modern material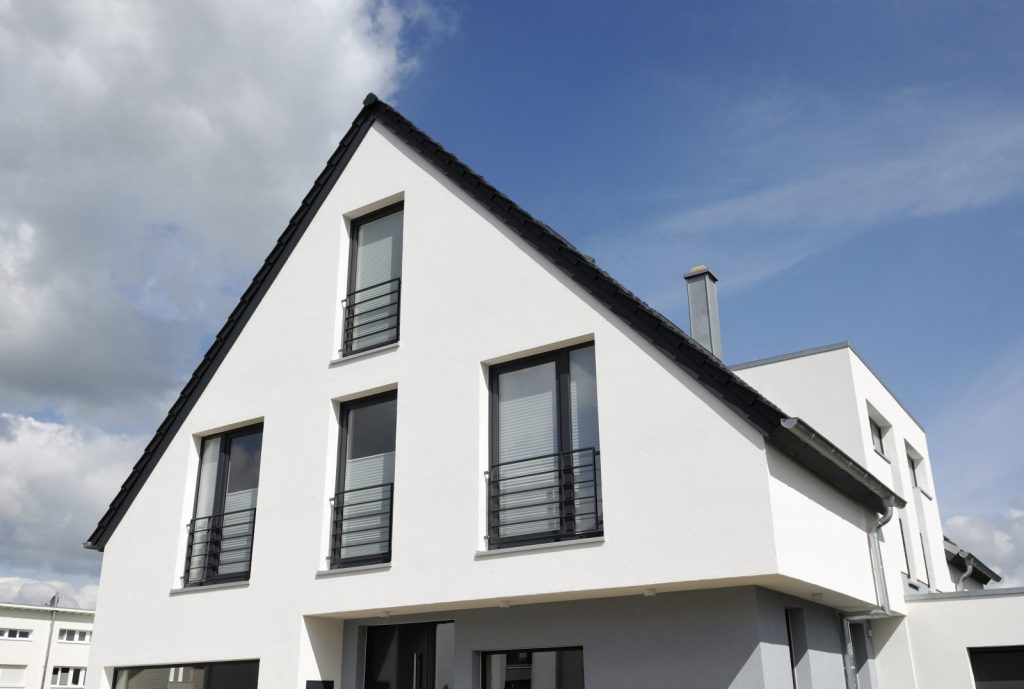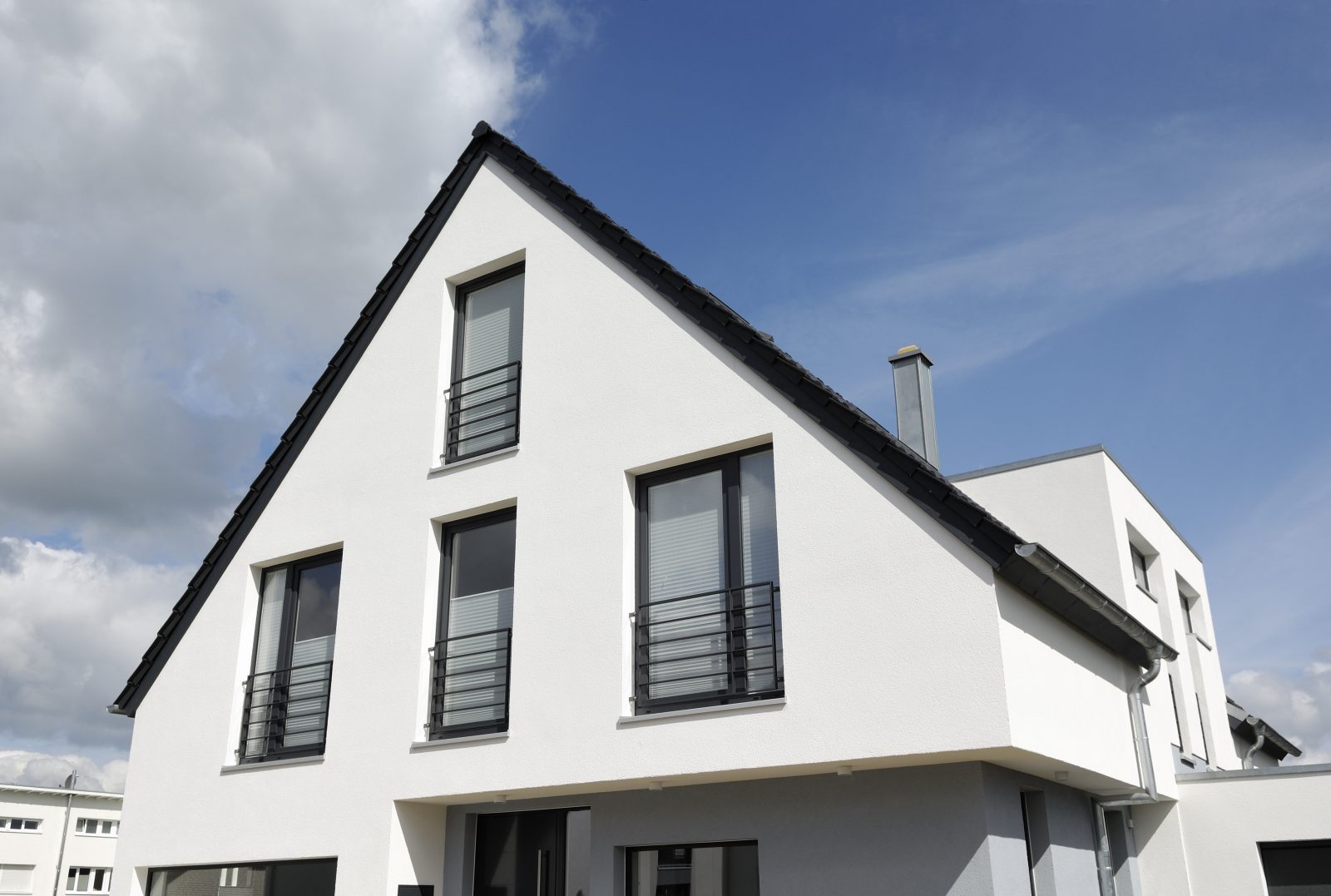 Aluminium windows add that extra layer of modernity to any home. Boasting slim frames, these windows are strong yet lightweight. This enables them to cope with heavy glass panes but can also be shaped anyway you like. Dark windows against white walls like this home give a modern contrast and bring this home right up-to-date.
The best of both worlds
If you want to keep a heritage feel to your country or period property, timber effect windows are the way to go. With a stunning range of woodgrain effects, you can have all the advantages of modern materials, with the beauty of timber.
Modern windows perfect for every home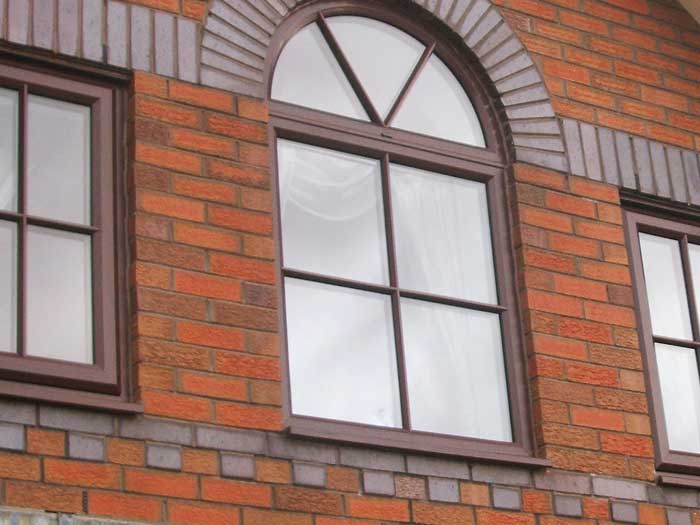 It's easier than ever to add efficient modern windows to your home that add charm and value. Whatever style you're trying to achieve, here at Emerald Windows we can offer a superb range of modern window to suit every home. With high efficiency, low maintenance and a flawless finish, our windows will add style and elegance to your home. Talk to us today to discuss your window needs.